Luke Bryan, Keith Urban Among Forbes' Highest-Paid Country Singers Of 2019
By Blake Taylor
November 18, 2019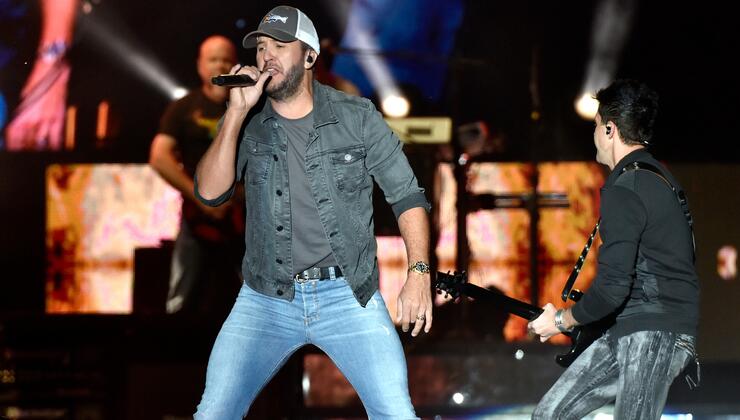 Country music's highest paid stars of the year have been revealed.
According to Forbes, the highest-earning singers in country music all made more than $20 million each with to top-paid star making over twice that much. Contemporary country acts like Keith Urban, Luke Bryan, Blake Shelton, Eric Church and more were featured in the Top 10 alongside some of country music's greatest including Kenny Chesney, Shania Twain, and Garth Brooks.
In the past, the lack of diversity has been evident on the list, however this year six women were featured on the list including Twain, Dolly Parton, Carrie Underwood, Faith Hill, Miranda Lambert and Lady Antebellum. Additionally, Lil Nas X is both the first openly gay act and the first person of color to make the list sitting at $14 million.
The full list of Forbes' top 20 highest-paid country singers of 2019 can be seen below.
20. Miranda Lambert, $13 million (tie)
20. Lady Antebellum, $13 million (tie)
19. Rascal Flatts, $13.5 million
18. Lil Nas X, $14 million
17. Faith Hill, $15 million
16. Carrie Underwood, $16 million
15. Dolly Parton, $17 million
14. George Strait, $17.5 million
13. Tim McGraw, $18 million
12. Dierks Bentley, $20 million
11. Toby Keith, $21 million
10. Jason Aldean, $23.5 million
9. Garth Brooks, $24 million
8. Florida Georgia Line, $26 million
7. Shania Twain, $29 million
6. Eric Church, $30 million
5. Kenny Chesney, $31 million
4. Blake Shelton, $32 million
3. Keith Urban, $35 million
2. Zac Brown Band, $38.5 million
1. Luke Bryan, $42.5 million
Chat About Luke Bryan, Keith Urban Among Forbes' Highest-Paid Country Singers Of 2019