Lorde Gets Pranked By Colbert During First Appearance Since Dog's Death
By Katrina Nattress
November 20, 2019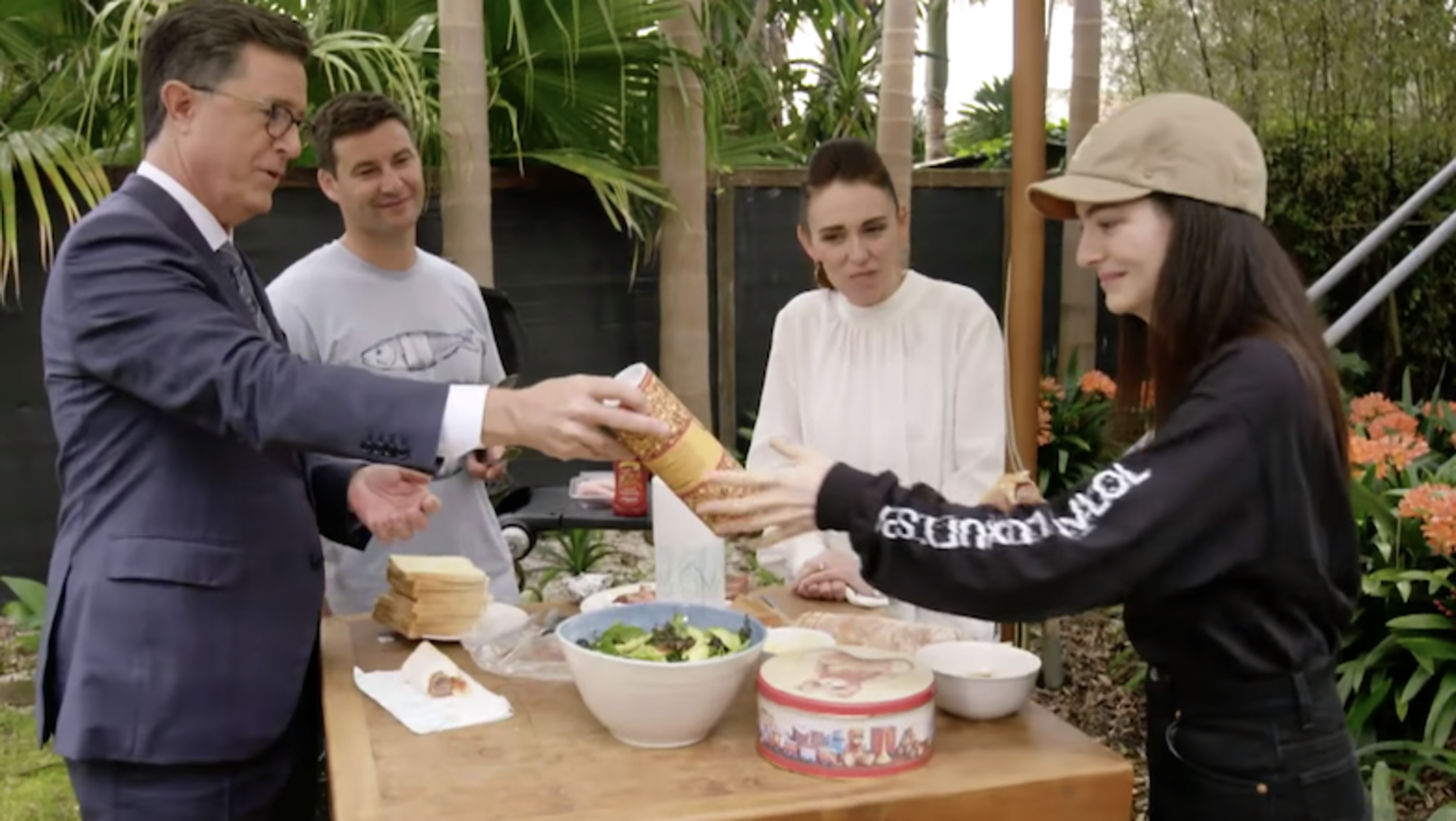 Stephen Colbert recently visited New Zealand to chat with Prime Minister Jacinda Ardern about the country's politics, gun policy, and surprising lack of snakes. Always the prankster, the talk show host tried to pull one over on Ardern with the classic snake-in-a-can trick (disguised as peanut brittle), but she didn't fall for it. Another New Zealander, however, is a little more gullible.
In the segment, which aired on The Late Show With Stephen Colbert, the host ends up at a backyard barbeque at Ardern's home, and Lorde just so happens to be in attendance. He offers the pop star some peanut brittle, which she graciously accepts. Watch her reaction around the 11-minute mark in the video below.
The late night show cameo marks Lorde's first appearance since announcing her beloved dog Pearl passed away earlier this month. In a message to fans, the 23-year-old divulged that she'd be delaying her third album as she grieves her loss.
"I have lost my boy, and I need some time to see the good again, to finish making this for you," she wrote. "It won't be the same work— as anyone who has felt loss can understand, there's a door that opens that you step through, and everything is different on the other side. But when this great loss crystallizes inside me, and my chest rebuilds around it, hopefully I'll be able to finish up, and share it with you, and we'll all grow together, as we always do."
Photo: YouTube