Mike Sorrentino's Wife Lauren Opens Up About 'Heart-Wrenching' Miscarriage
By Regina Star
November 19, 2019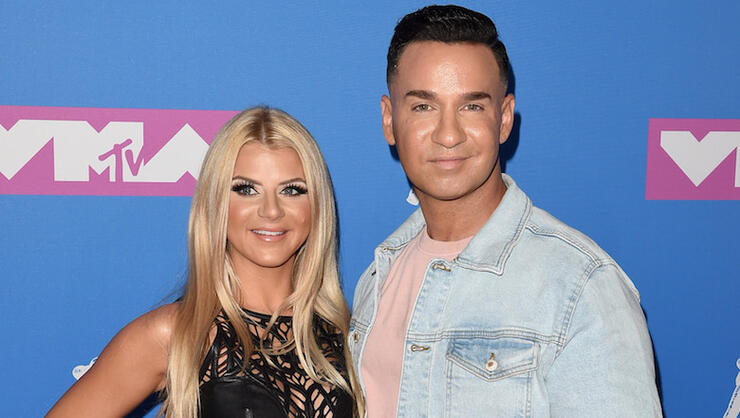 Mike "The Situation" Sorrentino's wife, Lauren Sorrentino, recently opened up about the miscarriage she suffered shortly after the Jersey Shore alum returned home from prison. The married couple shared their story of losing their future child during Monday's appearance (November 18) on Strahan, Sara & Keke.
"The night he came home [from prison] we actually conceived. And then at about six and a half, seven weeks, I miscarried. It was heart-wrenching," the Lauren, 34, revealed. "When I found out we were pregnant, I felt like this is why we went through all these challenges for years and that this was our time and it was our blessing. … It was hard. It was really difficult."
Lauren then explained she decided to go public about her loss in hopes of helping others facing similar tragedies: "I didn't want to hold this in. I wanted to share it for other people going through it and just be honest so I can kind of heal through the process."
Lauren and Mike, who recently finished his eight-month prison sentence for tax evasion, previously told the media that trying for children would be a priority following his release in September. While speaking exclusively with Entertainment Tonight after serving time, the reality star said they were hoping to start a family "sooner rather than later." Mike even insisted his experience could be a teaching point for not only their future children but other youth as well.
"Our main goal throughout the whole process was to handle it with grace and class," he explained at the time. "Not only for ourselves but to show the young generation out there how to handle adversity and move forward and continue to be the best, even if you make mistakes."
Photo: Getty Images