Jason Aldean Reveals The Deeper Meaning Behind '9' Album Title
By Taylor Fields
November 22, 2019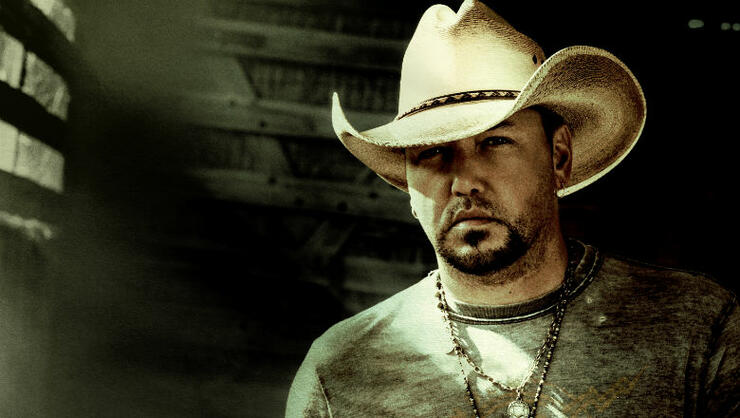 As Rearview Town is in his rearview mirror, Jason Aldean has officially released his ninth full-length studio album, appropriately titled 9.
Aldean's 9 follows his 2018 album Rearview Town, and showcases 16 new songs including lead single "We Back" and several other previously-released songs like "Blame It On You," "Champagne Town," "Got What I Got," "Keeping It Small Town," "Camouflage Hat," "Dirt We Were Raised On" and "I Don't Drink Anymore."
The country star previously said of 9, "Early on I always thought if we ever got to make nine albums, I'm going to call it 9. It was my baseball number growing up, and it's just kind of always been my lucky number. I remember cutting the first album and thinking 'that's forever away,' and now here we are. I don't know, it's really special we made it this far. So, it's more for me than anybody else. But, it means a lot." 
Having released his self-titled debut album 15 years ago in 2005, Aldean tells iHeartRadio, "I think over the last 15 years or so ... I mean, when all this started, I don't think I had any clue what it was going to turn into. So the success that's come has been nothing I could have ever imagined. And, it's been fun. It's been a fun ride and to be sitting here releasing the ninth record, I was just hoping they would let me release number two. So the fact that we're on nine is pretty wild."
Aldean kicked his album 9 off with "We Back," featuring a powerful guitar riff as Aldean sings about his return with new music. "We back, we back, we back in the speakers/ Back in black getting blasted in the bleachers/ It's probably true what my momma said/ I do it just like my daddy did/ We back, we back, we back in the saddle/ Back on stage making the whole place rattle/ Back with the A-Team, train on the track/ Thought we were gone but you were wrong, now it's on/ We back."
In a statement, Aldean explained of his new song, "When I came into Country music and made my mark, it was with a banger. But we haven't put out a lot of that stuff over the last couple years. So we got this song and to me it just says what it says: 'Thought we were gone, but you're wrong – now it's on.'"
And working with longtime collaborator and producer Michael Knox, Jason tells us, "The main person I run things by when I'm putting together an album is probably my producer, Michael Knox, who I've been working with for 21 years now. He and I are the main people that kind of find songs and bring to the table, as far as that goes." He adds, "After that, I kind of run stuff by my wife, just because we're together all the time and I just kind of want to know what she thinks about stuff. Especially the slower songs. She's not a real big fan of rock and roll, so I just don't play her the more rock and roll stuff. But, I play her the slow stuff to see if she likes it."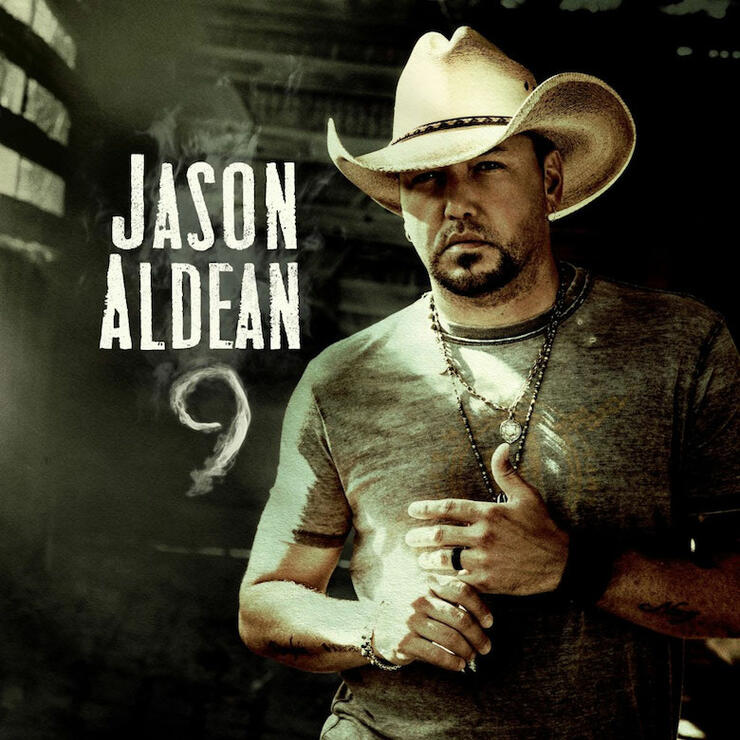 Chat About Jason Aldean Reveals The Deeper Meaning Behind '9' Album Title