Kacey Musgraves Says Her Grandma Is The Star Of Her New Christmas Special
By Blake Taylor
November 22, 2019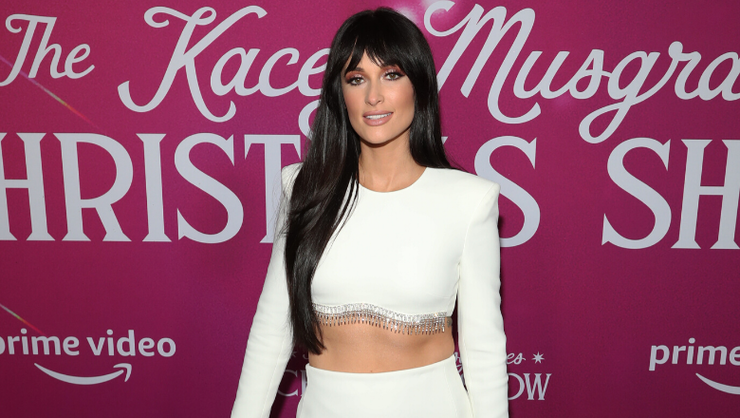 Kacey Musgraves' own grandmother is the real star in the family! That's why the country singer decided she must make an appearance in her upcoming Christmas special.
"Basically, this is just Nana's world. We're just all livin' in it," Musgraves told AP. "This is Nana's Christmas special if you hear from her. I'm just in it."
Initially, Musgraves worried about how her grandmother would do being on camera, however she quickly put those fears to rest after realizing her grandmother is a natural. "I was like, 'OK, this is my 80-something-year old grandmother. Is she gonna come in like, forget the lines, like, you know. She's not used to this,'" Musgraves said. "She came in, she gave us ad-libs, she was like giving us different inflections like she knew what to do. It was really cute."
The Kacey Musgraves Christmas Show drops on November 29 on Amazon Prime Video. Musgraves explains, "I had this idea about bringing the Christmas album to life in a TV special. The idea behind this was to have people that I'm big fans of come and be special guests."
In addition to her grandmother, the special will also feature a variety of other special guests including Camila Cabello, Leon Bridges, Zooey Deschanel, Lana Del Rey and Kendall Jenner. The show, narrated by Schitt's Creeks' Dan Levy, was filmed in California over the summer.
"It was like 90 degrees in LA in this airplane hangar that we shot it in. [It] didn't have air conditioning," Musgraves explained. "So, I was wearing Christmas clothing, on my feet for like 16 hours a day, just tryin' to make Christmas happen. And I think we did. It's been Christmas for an entire year for me. So, I can't tell if I'm sick of it or if I'm really excited. I think I'm really excited."
Musgraves just debuted her new Christmas song, "Glittery" on Wednesday night (November 20). The new song compares the feeling of Christmas time with the feeling of a happy romantic relationship.
Musgraves' live "Glittery" debut can be seen below.
Chat About Kacey Musgraves Says Her Grandma Is The Star Of Her New Christmas Special