Coldplay Celebrate 'Everyday Life' With Two Performances In Jordan: Watch
By Katrina Nattress
November 23, 2019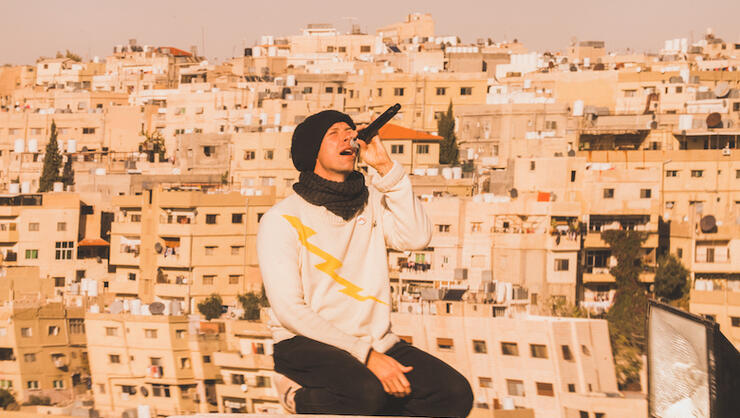 On Friday (November 22), Coldplay dropped their eighth studio album Everyday Life and celebrated it with two stunning performances in Ammen, Jordan. The band played the 53-minute record in full on top of the city's ancient Citadel, dividing it into a sunrise and sunset set to mirror the double-album's two sides.
After flawlessly executing both shows, the band shared a photo gallery on Instagram with the caption:
Things like this don't just happen. They're the result of an absolute tsunami of human effort. Every detail, every element the result of somebody, or somebodies working at the absolute peak of their abilities.
Clearly though, right at the heart of it all is a band who have become capable of truly remarkable things.
I can't imagine there's a single person in the army of talented and dedicated folks making this happen who won't carry it through the rest of their lives as a proudest moment.
The performances were livestreamed on Friday, but if you weren't able to catch them in real-time fear not — you can still watch both on YouTube. Watch Coldplay play Everyday Life, divided into "sunrise" and "sunset," below.