Billie Eilish Does The Same Interview Three Years In A Row: Watch
By Katrina Nattress
November 25, 2019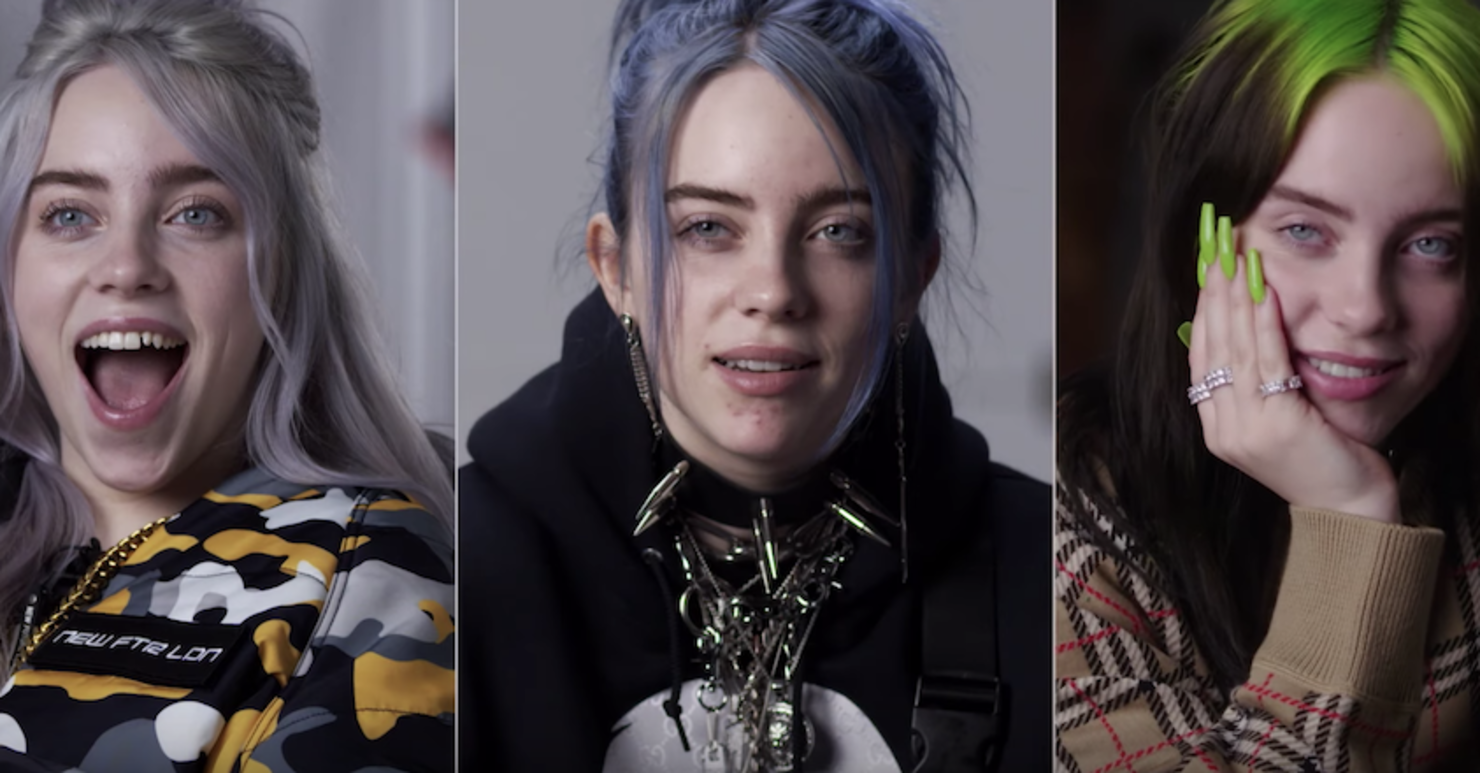 This time last year, Billie Eilish was finishing up her debut album and starting to amass fame. Vanity Fair conducted the same interview with the then 16-year-old as they did a year prior and showed a teenager who wasn't sure how to cope with the success she was experiencing. On Monday (November 25), the outlet shared the third installment of their time capsule video interview series with the singer, and it's amazing to see not only how much more recognition she's received in the past year, but also how she's matured in her ways of handling it.
"Back then I thought it was the biggest I was ever gonna be, and I thought it was the most I was ever gonna be recognized, and it was the most anyone was gonna know me. It was the most money that I would have, the most clothes I'd have, the most shoes that I'd have, and what's crazy [is] it wasn't," she admitted. In the past 365 days, Eilish's album When We All Fall Asleep, Where Do We Go? became one of the biggest albums of the year and spawned a No. 1 single in "Bad Guy." She sold out an arena tour and is gearing up for more shows next year. She performed on Saturday Night Live, and that's just the tip of the iceberg. And from the sounds of it, her fame still kind of comes as a shock to her.
"Success is not how well people know you, it's how you're looked at," she said. "I can't believe people care so much about me." However, where a year ago the rising star couldn't stand the price she had to pay for her success, now at the age of 17 she can appreciate it.
"I like being famous. It's very weird, but it's very cool," she confessed. "And I feel like I can say that now because I used to hate it. I hated doing press, and I hated being recognized, and I hated kind of everything that had to do with it. There's a lot in fame that's f**king gross and horrible and just miserable, but I'm very grateful for it, and it's rare, and I'm very lucky so I'm done with complaining about it. I complained about it for so long."
Her new outlook might also have to do with the fact the Eilish is the happiest she's been in a long time. And she hopes to stay that way. "The most important thing right now probably would be maintaining my happiness, which I've been experiencing for the first time in many years lately," she said. The pop star also mentioned that her fans and shows are important, but above all else, she wants to stay happy.
Watch the full interview below to see all the ways Eilish has changed in the past two years.