Chris Martin Says He's 'Serious' About Not Touring Until It's Sustainable
By Katrina Nattress
November 25, 2019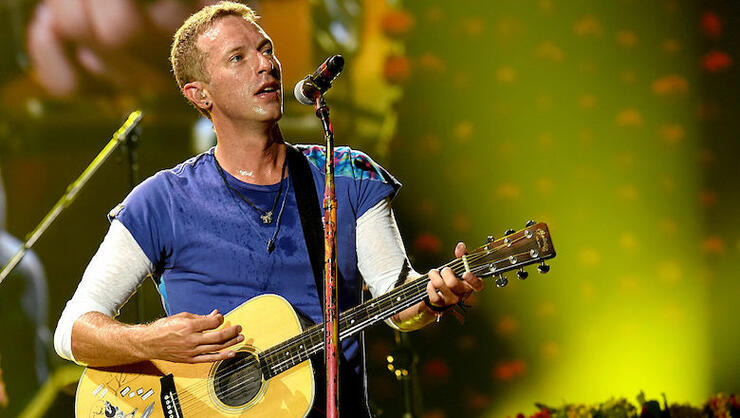 Chris Martin recently declared that Coldplay would be putting a pause on touring until they could find a way for it to be not only sustainable, but environmentally beneficial, too. And now he's here to tell anyone doubting his sincerity that he means what he says.
"We are going to do our very best to tour again, but I'm serious about that idea, absolutely," he told NME in a recent interview. "I've been banging the drum on that sort of thing, environment sustainability, for a long time – and getting some flack for it along the road – so yes I'm pleased other artists are starting to get on board with it too, but listen, really taking flack is what we do – it's ok, I'm cool with that."
"We're not touring this album," he revealed to BBC Radio last week. "We're taking time over the next year or two, to work out how our tour can not only be sustainable [but] how can it be actively beneficial."
"All of us have to work out the best way of doing our job," he continued, saying Coldplay want their future tours to "have a positive impact."
"Our dream is to have a show with no single-use plastic," he added, "to have it be largely solar-powered."
Though the band played its new album Everyday Life in full during a special performance in Jordan on Friday (November 22), don't expect to see Martin and company live anytime soon. However, they're continuing the celebration of Everyday Life with a special iHeartRadio album release party. Fans can listen and tune in free for a stream of the exclusive iHeartRadio Album Release Party with Coldplay on Monday, November 25th at 8pm ET via iHeartRadio's Alternative Radio station.
Photo: Getty Images
Chat About Chris Martin Says He's 'Serious' About Not Touring Until It's Sustainable