Jenna Dewan Addresses Those Camila Cabello Shade Rumors At 2019 AMAs
By Hayden Brooks
November 25, 2019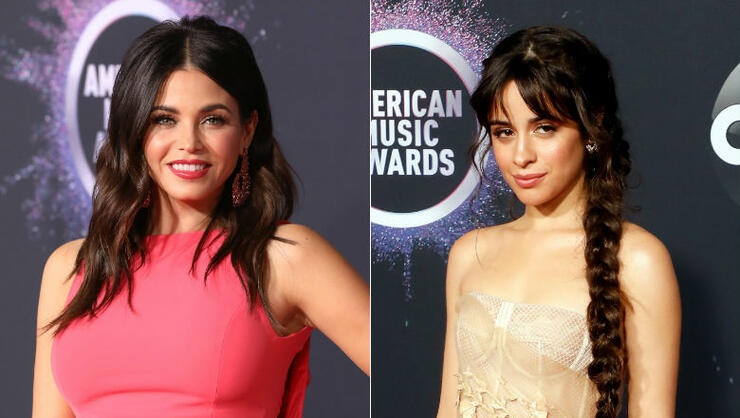 Jenna Dewan is backtracking on what seemed to be Camila Cabello shade during the 2019 American Music Awards on Sunday night (November 24), where she appeared to call the pop star "extra" during her performance with Shawn Mendes.
Dewan's in-audience moment went viral, so the pregnant star took to her Instagram after the show to clear the air. "I'm getting a lot of text messages from people wondering if I was shading Camila. No! I love her, I love her so much. I'm such a big fan of hers," Dewan, 38, told her followers via Story. "I don't understand what that's about but no, I love her, love her, love her."
In the viral clip, cameras panned to Dewan seemingly telling stylist Brac Goreski that Cabello is "always extra," while rolling her eyes as the pop star and Mendes performed their usual flirty routine to "Señorita." Goreski also co-signed Dewan in the clip, saying, "Guys, we were bumping and grinding so hard to 'Señorita.'"
Regardless of the apparent snipe, Cabello and Mendes walked away as winners of the evening, scoring the title of Collaboration of the Year for their smash, beating out the likes of Lady Gaga and Bradley Cooper ("Shallow"), Lil Nas X and Billy Ray Cyrus ("Old Town Road"), Marshmello and Bastille ("Happier") and Post Malone and Swae Lee ("Sunflower").
Chat About Jenna Dewan Addresses Those Camila Cabello Shade Rumors At 2019 AMAs