Rage Against The Machine Leaks 2020 Tour Dates
By Andrew Magnotta @AndrewMagnotta
November 25, 2019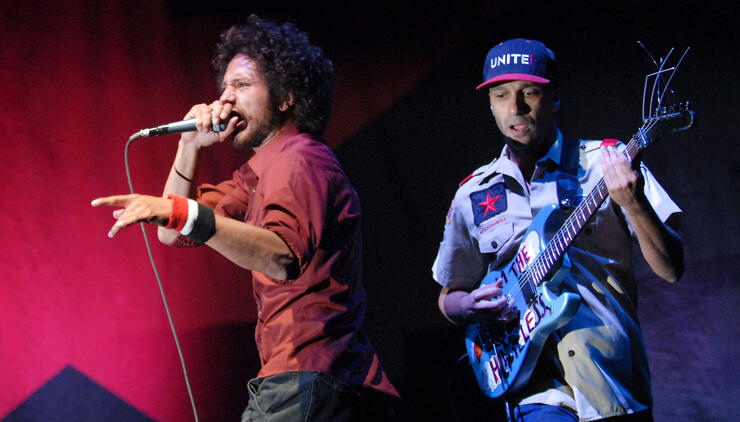 A leak Saturday night of a tour poster depicting Rage Against the Machine's 2020 tour dates may or may not have been an accident.
Nonetheless, it appears the iconic '90s rap-rock band is plotting a more extensive reunion than the five previously-announced U.S. dates suggested.
RATM's newly-established social media has been watch diligently by fans since making its first post on November 1. So when the account posted and then quickly deleted what appears to be its 2020 touring itinerary, it didn't go unnoticed.
Atop the now-deleted poster is an image of President Trump with his eyes crossed out with red X's. Below that is a list of tour dates divided by region of the globe.
The image suggested three more U.S. shows, Riot Fest in Chicago, Louder Than Life in Louisville and another one in New York. There are also concerts in the U.K., Ireland, Europe, Australia, New Zealand and South America.
Only tickets for RATM's Coachella sets are available so far. The band has not attached venues to its other live dates, but the dates and locations strongly suggest local festivals in those cities.
The band members have yet to comment publicly on the reunion. From the looks of it, they'll be occupied from March to October.
Check here for tickets to see Rage Against the Machine.
Photo: Getty Images