Dan Reynolds Expresses Gratitude For Fans In Emotional Thanksgiving Message
By Katrina Nattress
November 29, 2019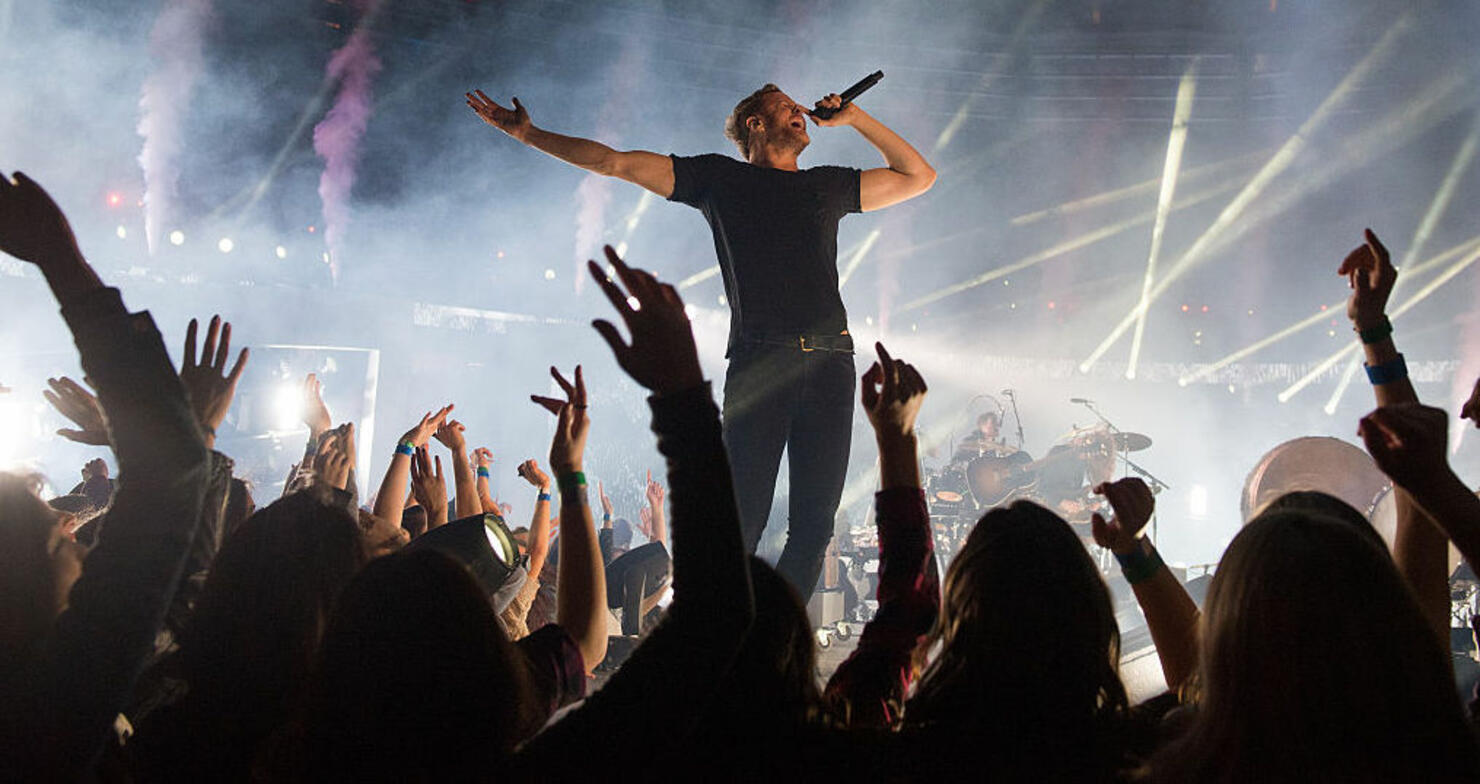 Dan Reynolds has a lot to be thankful for. He's one of the biggest rockstar in the world; he is able to use his platform to make the world a better place; he recently welcomed his fourth child with wife Aja Volkman — and he'll be the first to recognize how lucky he is.
On Thanksgiving, the Imagine Dragons frontman shared his gratitude with his Instagram followers, putting a special emphasis on how grateful his is for his fans.
"I am incredibly grateful for the stage - a safe place where I can sing and dance with all of you. where I can scream, laugh, cry and feel a little less alone," he wrote alongside a photo from an Imagine Dragons concert. "you have spent years listening to my most vulnerable words. whether it has been in your homes, cars or at a show - you have allowed me to be a part of your lives in some way. and you are a part of me. thank you for helping me navigate this life. Music is my anchor - and it doesn't exist without you taking part in it."
"I am incredibly grateful for my life and health. for my therapist. for my beautiful family. and for all of you," he continued. "you are imagine dragons - a unique and emotional explosion of life. a celebration! a desperate cry for attention! a sad reflection of depression. a warm embrace of love. a place for all to feel accepted. at least that's what I hope it is. I love you all."
Check out Reynolds' emotional post below.