Dan Reynolds Wants To Create A Music Festival Protesting Violence And Hate
By Katrina Nattress
August 7, 2019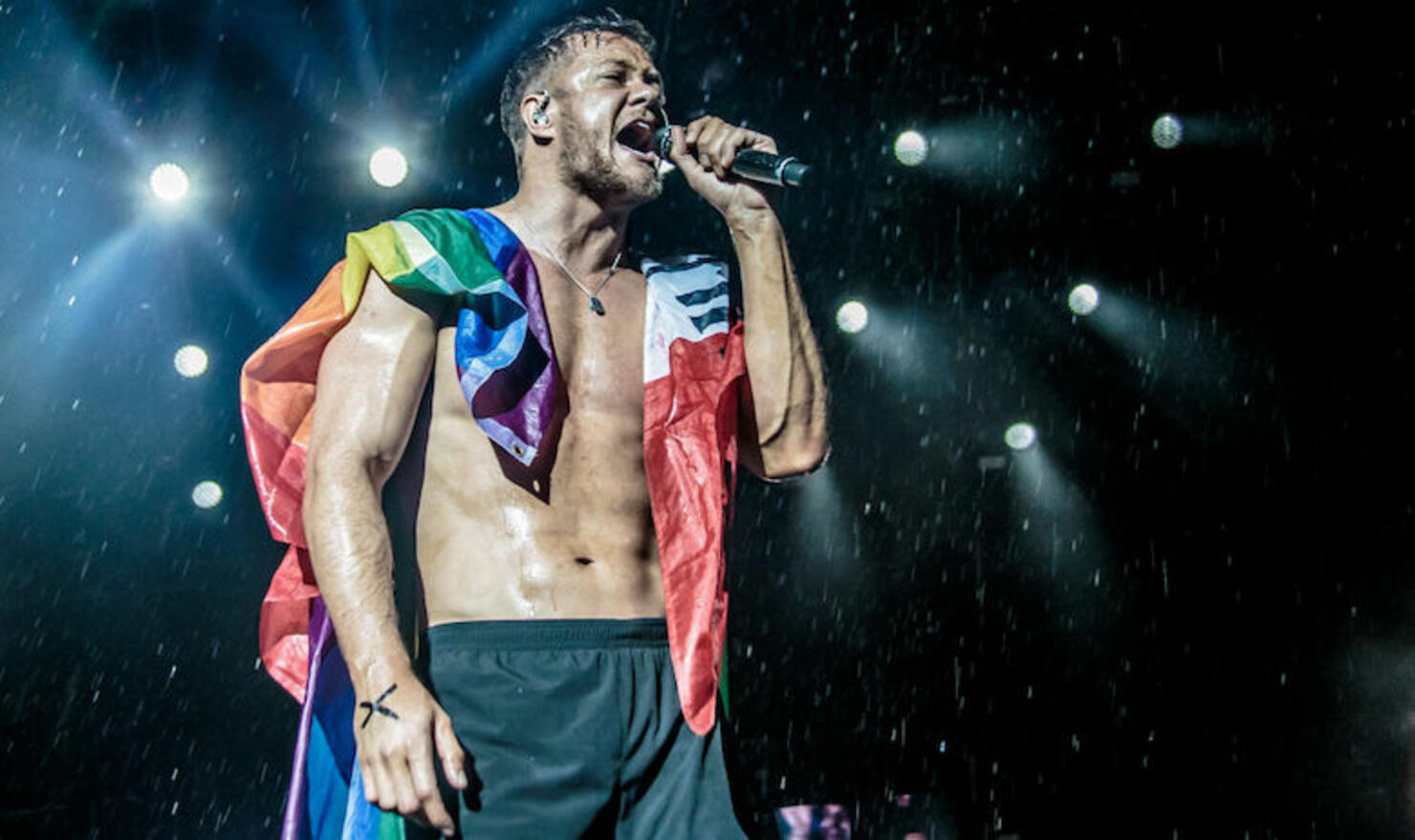 Dan Reynolds is known for using his platform to advocate LGBTQ+ rights, and even started the LOVELOUD Foundation to help support his vision. Now, the Imagine Dragons frontman is using his voice to help incite change when it comes to violence and hate in America.
In light of the tragic mass shootings that occured in El Paso, Texas and Dayton, Ohio over the weekend, leaving 29 dead and dozens more injured, the singer took to Twitter to make a call for creating a music festival that protests the evils currently taking place in the country.
"who wants to join me and create a music festival protesting violence and hate in America," he asked his followers. "It is time to come together in a way that will actually be heard. If our law makers aren't willing to make changes then it's up to [sic] create change in our own communities."
Artists of all genres answered the call and expressed their interest in participating, including YUNGBLUD, The Mowgli's and blink-182's Mark Hoppus.
Reynolds isn't the only artist speaking out about the nation's recent events. Khalid recently announced a concert to benefit the El Paso victims, Rihanna called out the president for his response to the tragedies, and YUNGBLUD and Machine Gun Kelly paid tribute to the victims during a recent television performance. Check out Reynolds' call to action and some of the responses below.
who wants to join me and create a music festival protesting violence and hate in America. It is time to come together in a way that will actually be heard. If our law makers aren't willing to make changes then it's up to create change in our own communities.

— Dan Reynolds (@DanReynolds) August 7, 2019
Coincidentally I was just discussing this idea yesterday

— matt good (@mattg00d) August 7, 2019