Liam Payne Claims He Was Jumped By Three Bouncers At Texas Bar
By Paris Close
December 1, 2019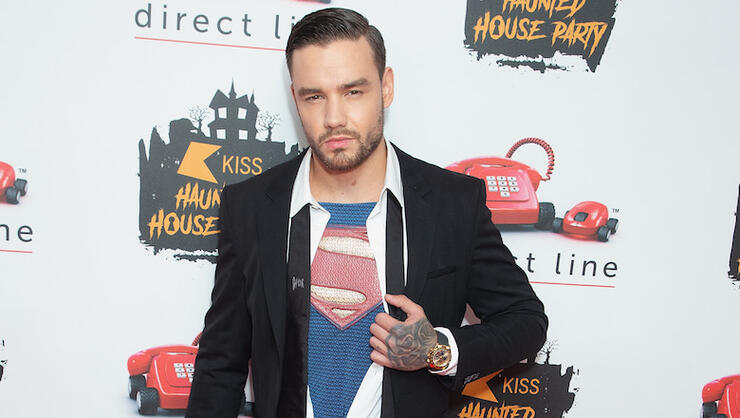 Liam Payne was allegedly involved in a physical altercation at a bar this weekend.
Violence ensued on Friday night (November 29) after the One Direction alum allegedly tried to force his way inside the Silver Fox bar in San Antonio, where he and his rumored underage girlfriend, Instagram model Maya Henry — who is reportedly 19 years old — were supposedly denied entry, according to TMZ.
Per witness reports, the couple were initially allowed inside the establishment after being recognized by others, but were eventually impeded by security. Things later turned violent when Payne was supposedly pushed to the ground by one or multiple bouncers.
The celebrity gossip outlet has since released video footage of the incident, which shows Payne engaged in a heated confrontation with security staff, whom he claims shoved him — which might explain the dirt covering the backside of his shirt. As bystanders attempt to hold him back from the venue, a visibly outraged Payne gets face-to-face with one bouncer and can be heard saying, "Don't f—king push me again. I swear to God I'll lay your a— out."
Although TMZ indicates the pair ultimately left the bar and police were not involved, Payne has since broken his silence on the incident on social media, in which he alleges he was "jumped" by three of Silver Fox's bouncers. "@thesilverfoxsatx three of your bouncers just jump me for no reason whilst I was grabbing my ID I took pics of the whole thing look forward to seeing you in court," he wrote in a now-deleted Instagram Story.
The Silver Fox has since denied Payne's accusations in the following statement to The Mirror: "Definitely not [any truth in claims Liam was jumped on by three bouncers]. That is definitely not the story or what happened at all."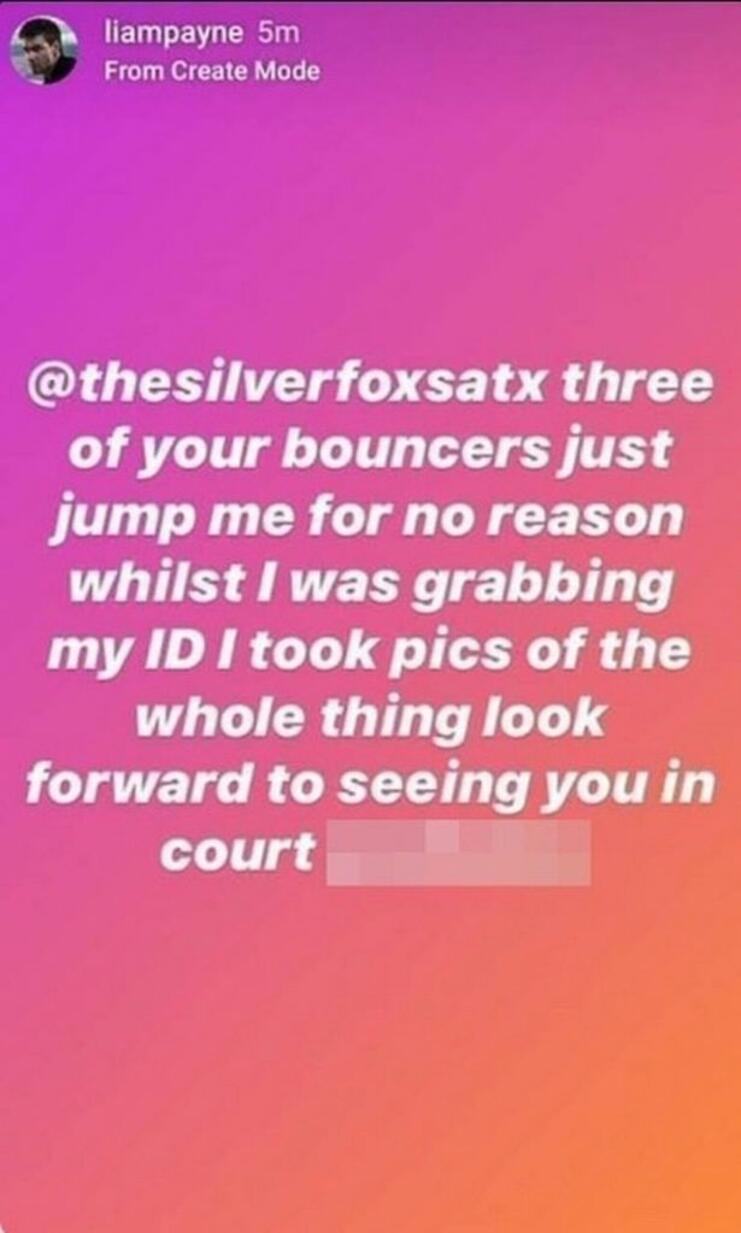 Chat About Liam Payne Claims He Was Jumped By Three Bouncers At Texas Bar