Slayer Give Moving Speech During Final Show Of Farewell Tour
By Katrina Nattress
December 1, 2019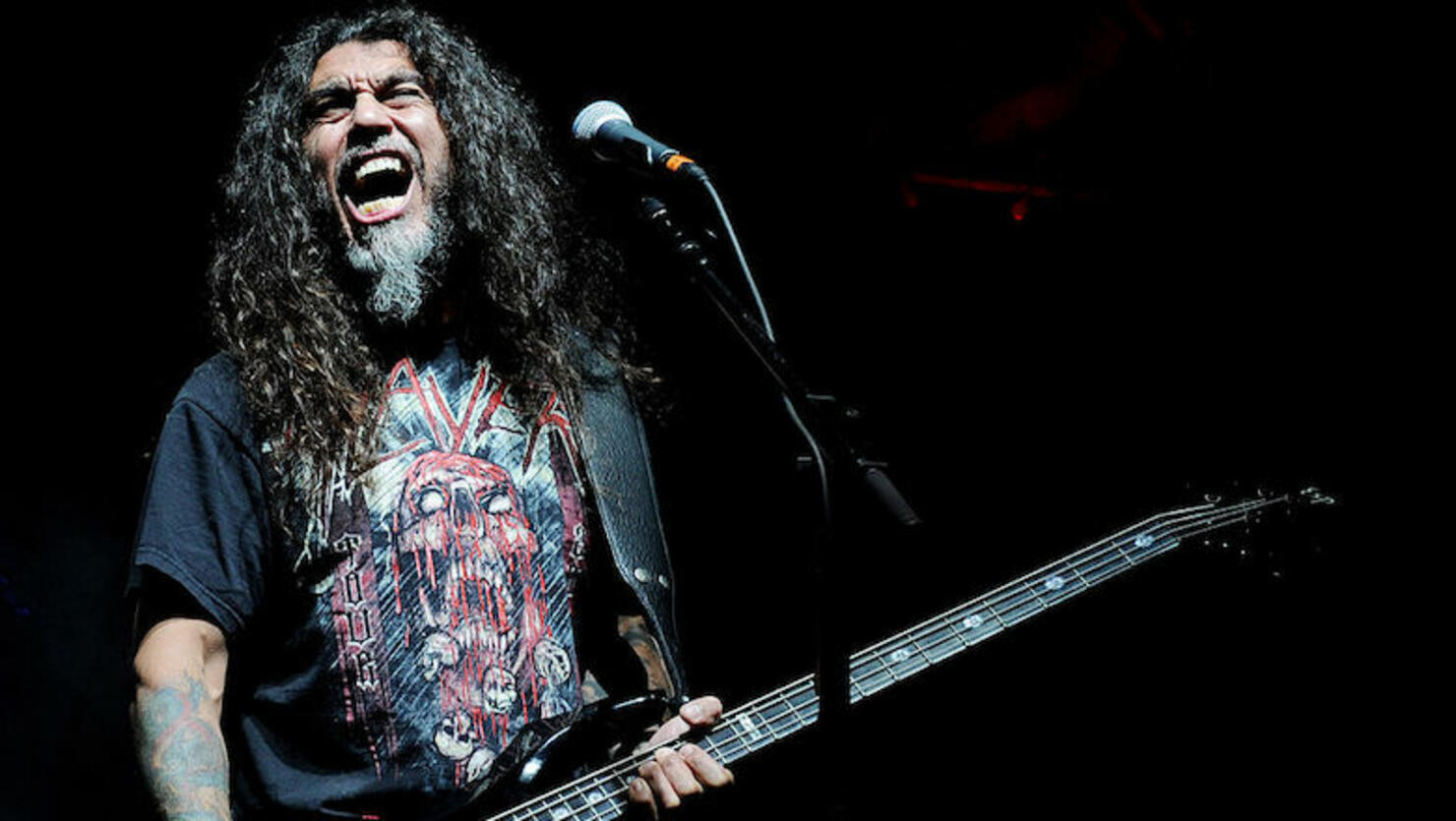 Slayer have been on their farewell tour since 2018, and after announcing its last leg over the summer, the iconic metal band played their last show at The Forum in Los Angeles Saturday (November 30). After finishing their last song of the night ("Angel of Death"), the band took a moment to commemorate the tour and their nearly 40 years playing music together, taking photos with the crowd. Vocalist Tom Araya and guitarist Kerry King stayed onstage to thank fans for sticking with them throughout the journey.
"Thank you. Thank you very much. I want to thank you for sharing your time with us," Araya said. "Time is precious, so I want to thank you for sharing that time with us."
"I'm gonna miss you guys. But the most important thing is I want to thank you for being a part of my life," he continued. "Goodnight. You guys be safe."
A fan caught the moving moment on camera. Watch footage and check out Slayer's final setlist (via Spin) below.
Slayer Final Show Setlist
"South Of Heaven"
"Repentless"
"Postmortem"
"World Painted Blood"
"Hate Worldwide"
"War Ensemble"
"Stain Of Mind"
"Disciple"
"When The Stillness Comes"
"Born Of Fire"
"Payback"
"Seasons In The Abyss"
"Jesus Saves"
"Chemical Warfare"
"Hell Awaits"
"Dead Skin Mask"
"Show No Mercy"
"Raining Blood"
"Mandatory Suicide"
"Angel Of Death"
Photo: Getty Images