Meghan Markle & Prince Harry Spent Thanksgiving With 'Close Family' In U.S.
By Emily Lee
December 3, 2019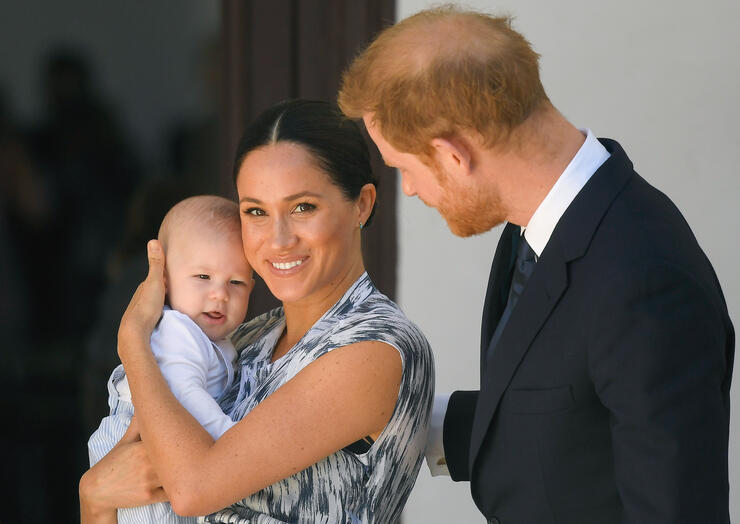 Prince Harry and Meghan Markle are currently on a six week sabbatical from their official royal duties. While the palace confirmed their time off, as well as their decision to skip Queen Elizabeth's annual Christmas celebration at Sandringham, it was never confirmed where the Sussex family would be spending the holidays. According to royal expert Omid Scobie, though, Meghan, Harry and Archie spent Thanksgiving with "close family."
"The Sussexes are away, they're on their break right up until Christmas," Omid explained recently. "They celebrated Thanksgiving privately with close family, which is lovely."
While Omid didn't reveal which "close family" members the Sussexes spent the holiday with, it's assumed they spent the day with Meghan's mom, Doria Ragland. "It's a long-time trip that they're on, I think we are really going to see them away until Christmas as far as I'm aware, which is good for them," he continued.
While Doria lives in Los Angeles, there was some speculation Meghan and Harry actually spent the holiday in Canada after they included a maple leaf emoji in their Thanksgiving Instagram post. Meghan lived in Toronto for seven years while she worked on the legal drama Suits.
This is the Sussex's first Thanksgiving as a family of three, as well, so it must have been nice to spend the holiday with their loved ones, wherever they were.
Photo: Getty