Taylor Swift On Her Whirlwind 2019: 'I've Leaned Into Who I Really Am'
By Hayden Brooks
December 4, 2019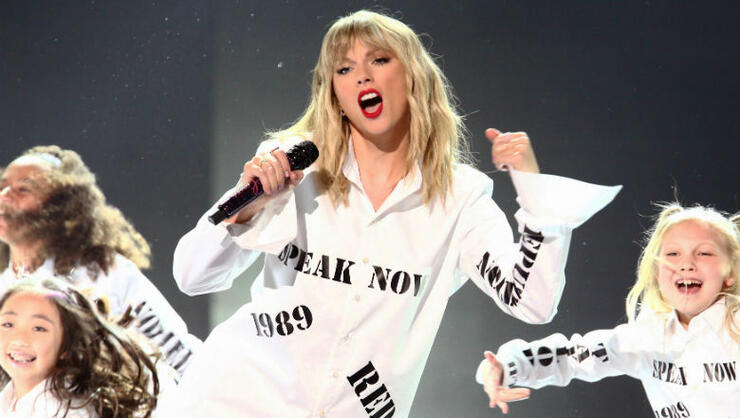 In almost a week, Taylor Swift will leave behind her 29th year and enter a new decade of life.
On Wednesday (December 4), PEOPLE magazine released an appropriately timed campaign, honoring the pop titan and three other stars as the outlet's People of the Year. In her cover story for the accolade, Swift spoke about what she's been able to do professionally and personally in 2019, admitting that she's come full circle with her own identity. "This is the first time I've been able to put out music that I feel is connecting with people, yet look back on everything I've made and feel a quiet sense of pride," she said in reference to Lover, in late August. "I'm proud of the things I've withstood, and I've been able to carve out a life for myself."
When it comes down to her advocacy, particularly her political stance and her support of the Equality Act, Swift said that the figures to the petitions and whatnot aren't her primary concern. "When you advocate for something, it has to be completely disconnected from what people say about you advocating for it. It should be removed from hard numbers," she explained. "When numbers do come in that are promising and petitions are signed in the hundreds of thousands, it's a good feeling. It reinforces your feeling that there is good in the world."
As for her 30th year benchmark, it seems as if the entertainer is happy to be closing 2019 on a high note. "This year feels more special to me than any year before it. Fifteen years into doing this, being able to look around and acknowledge that it's special, I'm really stoked this moment can happen when I'm 29," she explained. "That's one of the benefits of starting when you're 12!"