Harry Styles Appears Naked In Promo Image For New Album 'Fine Line'
By Hayden Brooks
December 5, 2019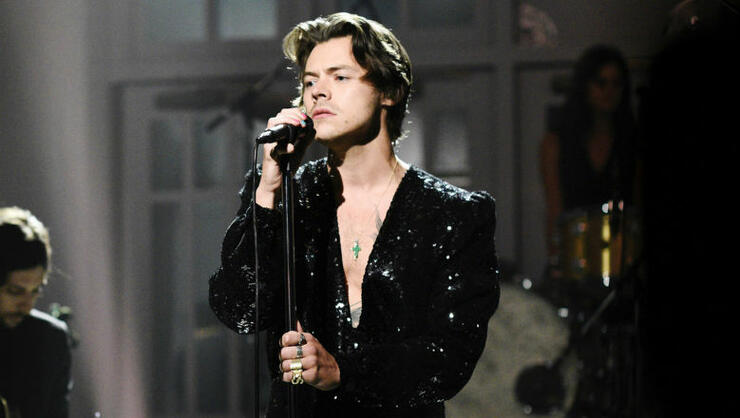 Harry Styles seemingly stripped down to his birthday suit for his new album, Fine Line, and the evidence is right in the album booklet.
Ahead of the set's release next Friday (December 13), Team Styles offered up a glimpse of the packaging for the upcoming collection, which will be available on multiple formats including digital download, CD and vinyl, and it sees the former One Direction bandmate in the flesh. In a new video via @HSHQ, the team treats viewers to the opening of the vinyl and it includes an artsy photo of the singer laying down next to what looks like an inflatable figure with his legs appropriately covering the right spot.
Among the previously released tracks for the collection include "Lights Up" and "Watermelon Sugar." Another cut titled "Adore You" was teased in his recent trailer for the long-awaited effort, which was narrated by none other than Rosalía. The album is currently available for pre-order the album via his official website.
In related news, Styles also appears on the new cover of L 'Officiel, where the pop crooner went deep into his songwriting process, comparing the art form to surfing. "Songwriting is like surfing," he told the magazine. "You can train as much as you want to get on the board, but sometimes the wave comes and sometimes it doesn't. And yet, we still need to train to become better. You can't just sit down and decide to write a song and think you've written the best song of your life. It takes a lot of work."