The First 'You' Season 2 Trailer Reveals Joe's New Identity
By Emily Lee
December 5, 2019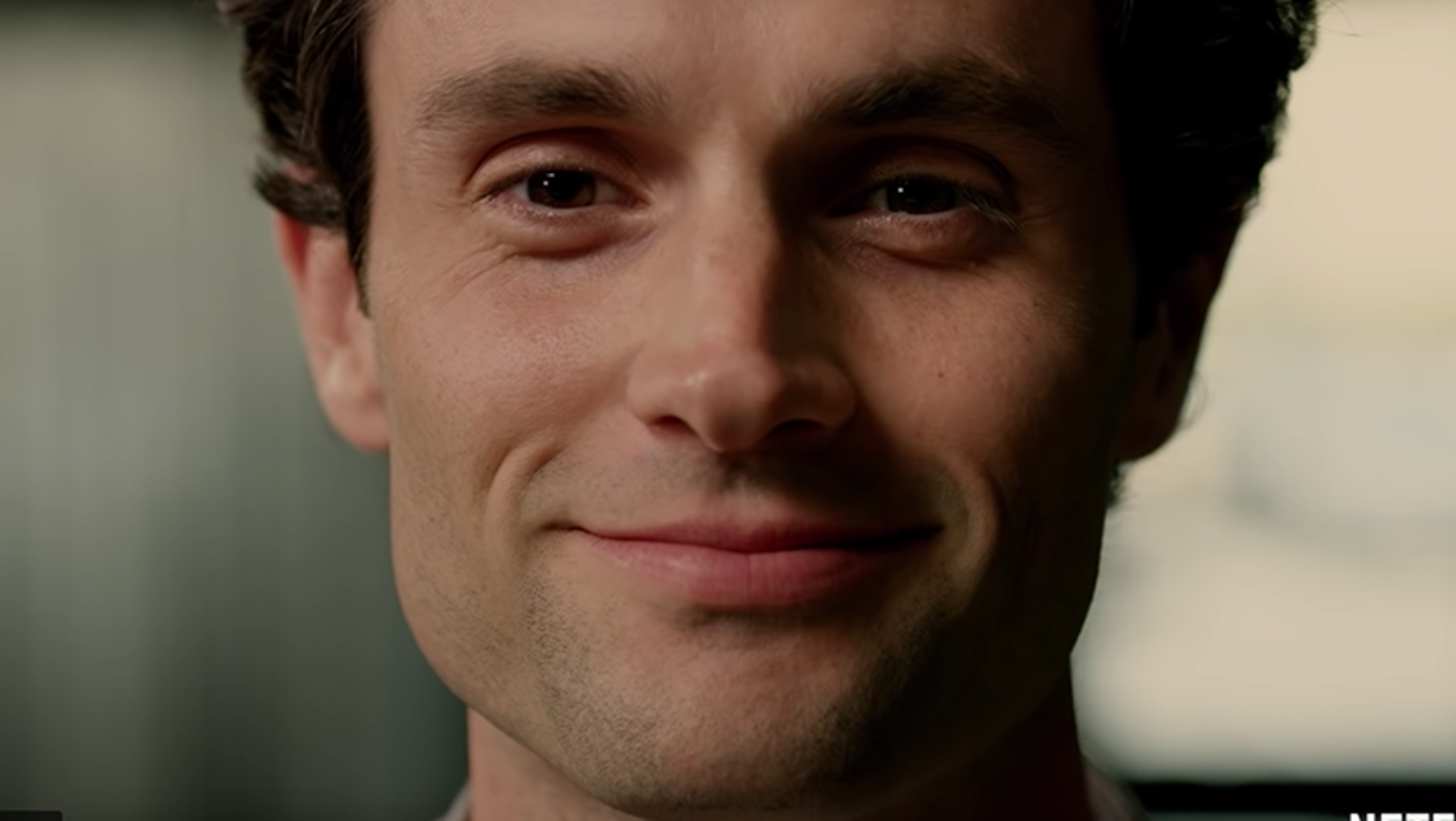 It's been an exciting few weeks for fans of Netflix's creepy thriller You. After what felt like forever since the first season debuted, Netflix revealed the second season will drop on December 26th (aka perfect for bingeing over your holiday break).
Just a few weeks later, Netflix debuted the first teaser trailer for the upcoming sophomore season. While the short preview doesn't give much away about the second season's plot, it does reveal two major developments. Penn Badgley's villainous Joe has moved across the country to Los Angeles and goes by Will now.
"You know, love has taken me to some pretty dark places," Joe narrates in the trailer. "But Los Angeles has got to be as dark as it gets."
Fresh off his murdering streak in New York City, it seems Joe isn't too pleased to have ended up in sunny California. He laments a consumerism driven culture, faux influencers and aspiring screenwriters while visiting a cafe. "Your followers see an image and imagine you're on top of the world. What they don't see is the effort you're putting into this fantasy," Joe laments. "You're hiding behind this facade, but why? That's the thing about LA. Everyone is pretending to be someone they're not."
As for what to expect from Joe in season 2, You co-creator Sera Gamble revealed some interesting tidbits in a recent interview with Cosmopolitan. "We'll be going into Joe's early life in season two, and naturally we want to know more and move around in his entire life," she explained. "I will say that the whole time we're in the writers' room talking about what that story could be, or what flashbacks or glimpses into his life we might catch, this has been a guiding principle for us; he had a pretty terrible childhood and that does contribute to who he is as an adult.But we also wanted to make it clear that a lot of us had shitty childhoods and most of us don't do what Joe Goldberg does - we're trying to walk that line."
Are you excited for the next season of You?
Photo: Getty