Angry FedEx Driver's Meltdown Caught On Doorbell Camera
By Dave Basner
December 10, 2019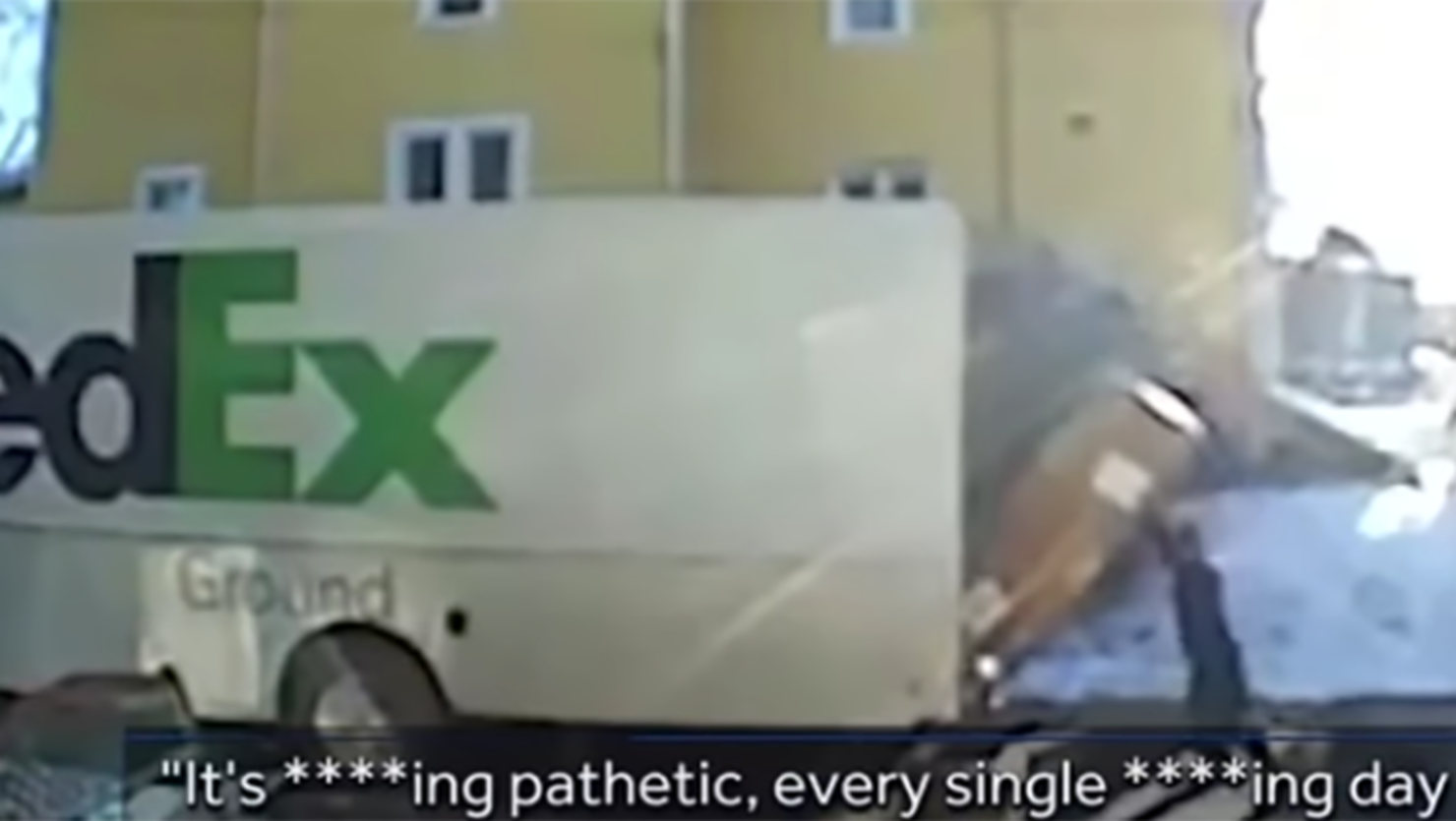 The holidays are the busiest, and also the most difficult, time of year for anyone making package deliveries. USPS, UPS and FedEx employees are putting in overtime, bringing gifts to people who are receiving them and giving them. Making so many deliveries can be very tiring and put the workers on edge. That's likely why one FedEx employee had an epic meltdown, and it was all caught on a Wisconsin homeowner's doorbell camera.
Andrew Wendorf was at work when she was alerted by her Ring camera to movement on her porch. It turned out to be FedEx, who was there to pick up a 144-pound couch she bought on Wayfair but was returning because it was damaged. She gawked as the deliveryman pushed the sofa to his truck as he grumbled, "I don't understand. These people always get heavy s**t. It's f***ing pathetic, every single g****m day I have to deal with Justin, he doesn't put it in the right the right [g****m] area."
He then attempted to put the box on his truck and let it fall to the ground.
It actually was the second time FedEx has had to haul away a couch delivered to Andrea because of damage. She now wonders if the damage was caused by FedEx while they were transporting it.
FedEx sent a statement to WISN 12 News that reads, "The behavior depicted in those videos is unacceptable. We will take the appropriate steps to address this matter."
Photo: YouTube