Lizzo Claps Back At Haters Who Called Her Out For Twerking In A Thong
By Peyton Blakemore
December 10, 2019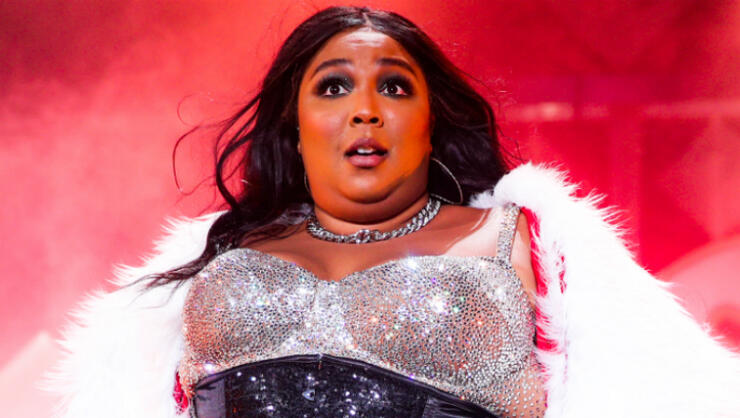 At the end of the day, Lizzo will always be Lizzo.
After haters slammed the "Truth Hurts" singer for wearing a booty-exposing outfit to the Los Angeles Lakers vs. Minnesota Timberwolves game on Sunday (December 8), Lizzo took to Instagram to respond to their criticism, explaining that she's unfazed by their unkind words.
"Who I am and the essence of me and the things that I choose to do as a grown a** woman can inspire you to do the same," she said on Instagram Live. "You don't have to be like me. You need to be like you. Never, ever let somebody stop you or shame you from being yourself. This is who I've always been. Now everyone's looking at it and your criticism can just remain your criticism. Your criticism has no effect on me. Negative criticism has no stake in my life, no control over my life, over my emotions."
"I'm the happiest I've ever been. I'm surrounded by love. I just wanna spread that love and also spread these cheeks. And if you really don't like my a**, you can kiss it, 'cause kissing it makes it go away, I promise," Lizzo quipped.
As fans know, the 31-year-old entertainer was feeling "good as hell" at the Sunday night basketball game, gifting the Staples Center audience a peak Lizzo moment when she got up and twerked to her jam "Juice" in a thong!
The audience got the booty-filled surprise when the jumbotron camera turned to the "Tempo" singer, who was sitting courtside. When the camera hit her, she turned around to show off her booty, which was covered in fishnet tights, as her black T-shirt dress was equipped with a booty cut-out.
Photo: Getty Images
Chat About Lizzo Claps Back At Haters Who Called Her Out For Twerking In A Thong