Ariana Grande Announces New Live Album: See The Track List
By Hayden Brooks
December 11, 2019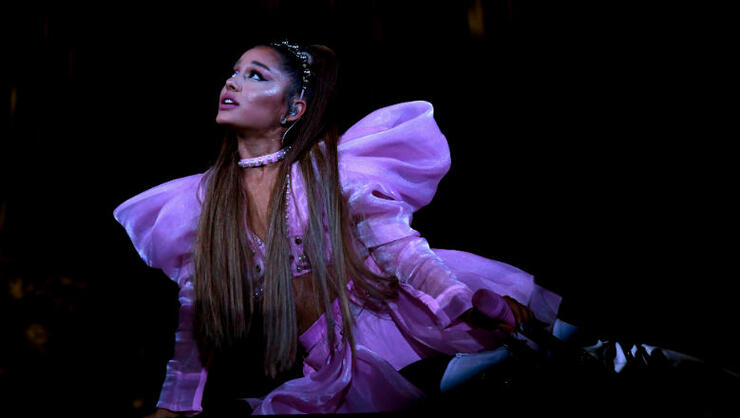 After steadily teasing the project, Ariana Grande has finally announced a new live album in support of her "Sweetener World Tour," which took the globe throughout the year.
On Wednesday (December 11), the pop titan, 26, took to social media to unleash what appears to be the cover art and track list for the set. An exact release date for the collection has yet to be announced, but the album is currently available for pre-order. "Something sweet n special to say thank u for this year," the star captioned a follow-up post.
Just a few weeks ago, Grande, who is currently wrapping the final stops of her "Sweetener World Tour" until December 22, revealed just how involved she's been in putting the live set together. "Been prepping these vocals for the live album / listening to first pass mixes & am so excited," she tweeted. "Vocal producing everything myself, johnny's been producing all the band parts!"