Billie Eilish Says She's 'Looked At Differently' As A Young Female Artist
By Katrina Nattress
December 11, 2019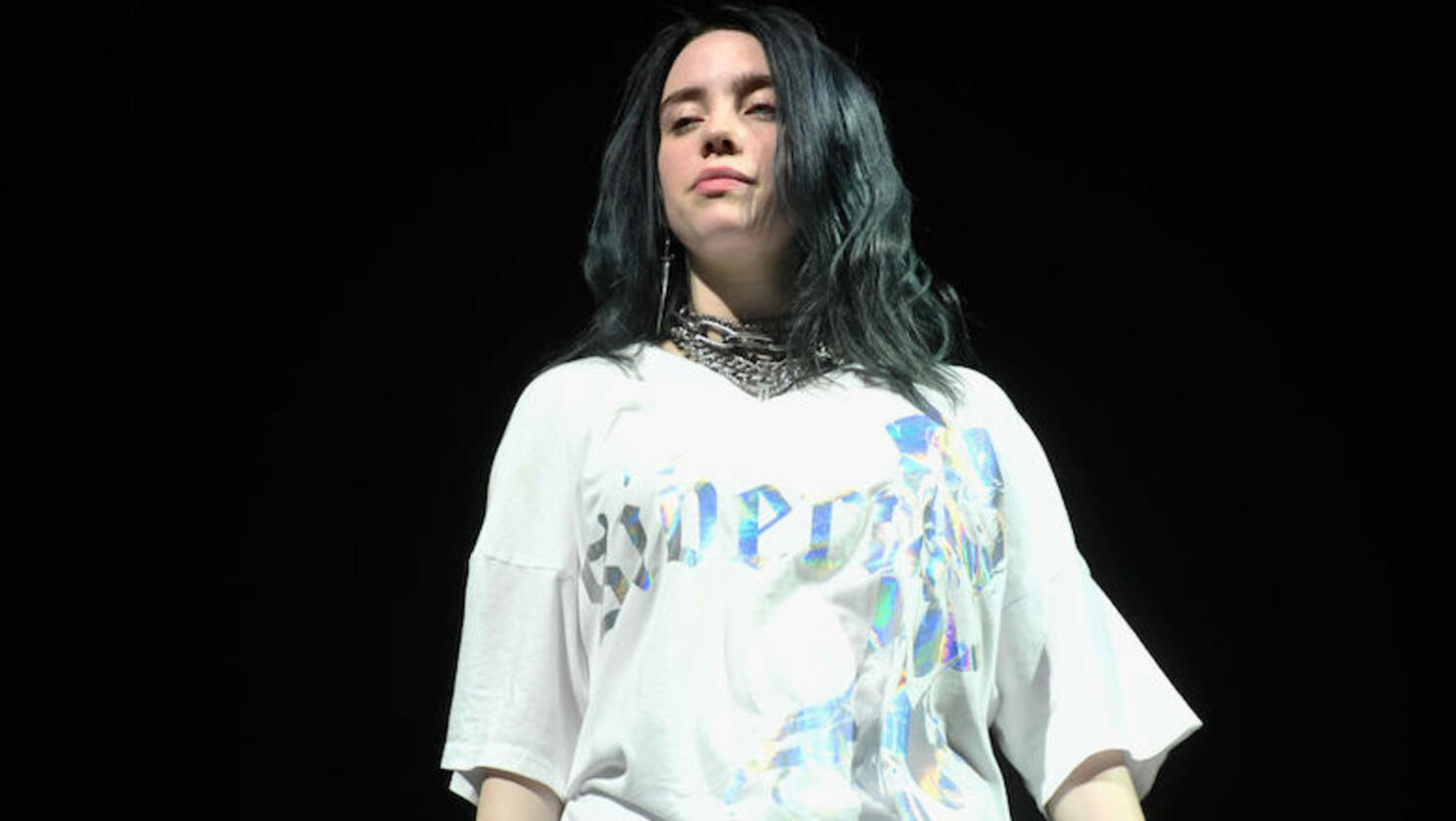 Billie Eilish has had a year that most artists only dream of. Her album When We All Fall Asleep, Where Do We Go? became one of the biggest albums of the year and spawned a No. 1 single in "Bad Guy." She sold out an arena tour and is gearing up for more shows next year. She performed on Saturday Night Live, and was nominated for six Grammys. These accolades are just the tip of the iceberg for the anti-pop star — and she's only 17 years old.
Her most recent milestone was being named Billboard's Woman of the Year, and while chatting with the publication Eilish expressed gratitude for her successes; however, she also opened up about still facing challenges — because of her gender.
"I can't complain about my career. The only thing is -- and I know men are going to disagree, because they literally just can't know -- as a young female artist, you are looked at differently," she divulged. "I remember the first time I had a conversation with Clairo; it was about how we were both hated because we were girls, and we weren't looked at the same [as young male artists]. We just talked about how hard it is to be a young female and be taken seriously."
"Right now, there are so many young females who are actually looked at as cool," she continued. "I remember a year when I was so anxious about my future. I was worried that because I was a girl, people wouldn't think I was cool or interesting -- they would think I was just super basic and lame. And a lot of people do think that, which is whatever. But the majority are giving me a really good reaction and validation for what I do."
The singer is also thankful to be making music at a time where rules need not apply. "I'm lucky enough to be in a generation that's able to break every rule -- and that's crazy," she said. "When I think about artists who grew up in a time where you could only have one genre and one look, and couldn't change that ever ... that must have been torturous. Especially to people who wanted to change. It's really cool that I get to do this in a time when it's more freeing. To be honest, there isn't really anything that's off-limits."
Eilish is heading back on the road next year and is encouraging fans to help fight the climate crisis by offering free concert tickets to those who get involved with Global Citizen. She's set to perform at iHeartRadio's ALTerEgo in January before embarking on her WHERE DO WE GO? tour in March 2020. Tickets to the tour are available now.
Photo: Getty Images