Trippie Redd Pledges To Give Up Drugs Following Juice WRLD's Death
By Paris Close
December 11, 2019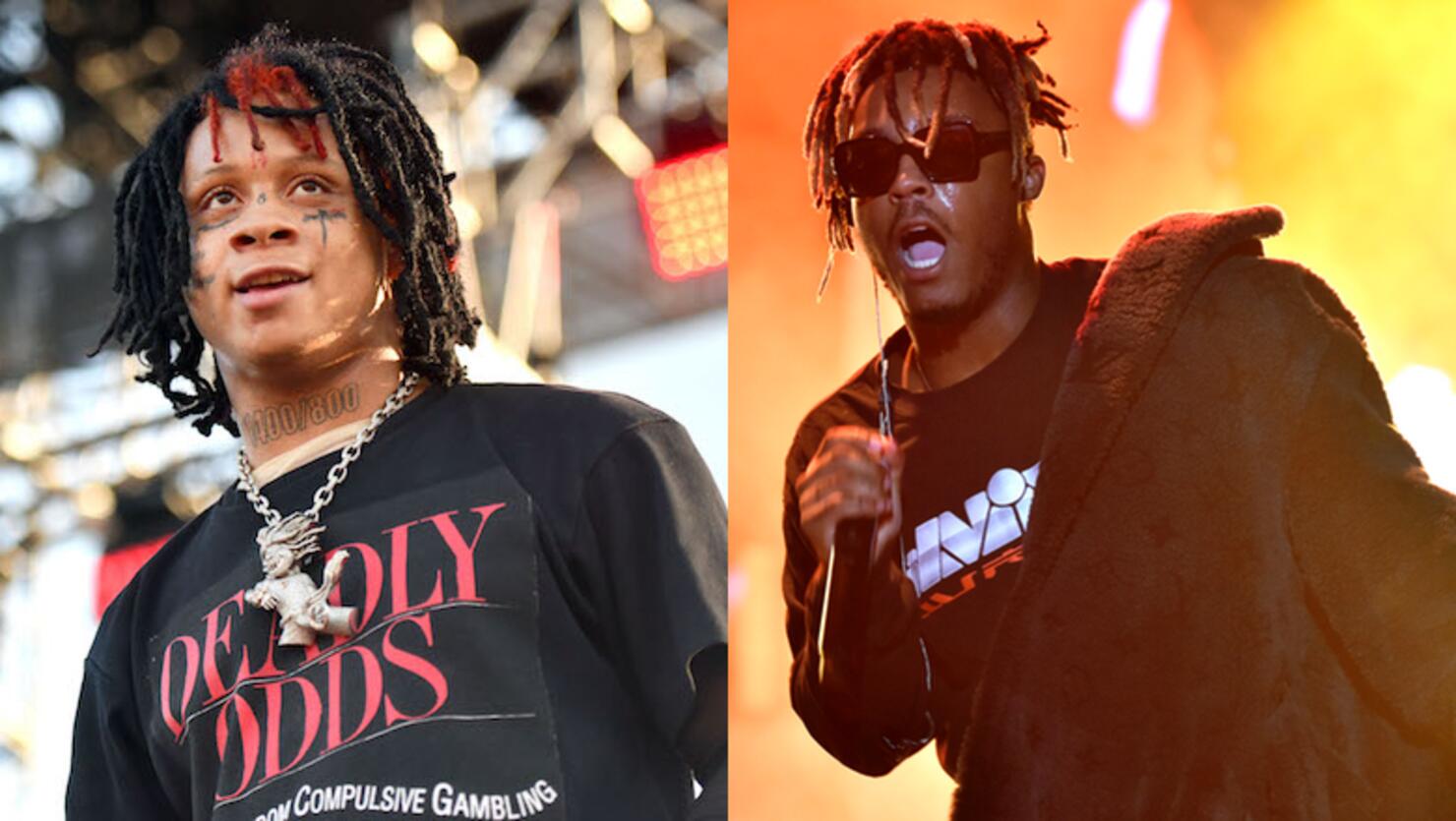 Trippie Redd is taking a vow against drugs after the sudden death of Juice WRLD.
Ever since the "Lucid Dreams" star, who lived to 21, died this past Sunday (December 8) after suffering a seizure at the Chicago Midway airport, the rap community has been shaken up over the loss. Among the affected is the "Who Needs Love" emcee, who is now pleading fans to stay away from drugs.
"We ain't doin' it no more. Period. If it ain't weed, we ain't doin' it no more," the emo rapper announced in an Instagram Live on Wednesday (December 10). "And when I say 'we,' I mean us as a group. Us as a whole, the whole emo music artists. No drugs. It's not cool."
"We look up to all these bigger artists, all these grown-a-- men and all they do is talk about poppin' pills and sippin' codeine and all that s--t... It's music," Redd added. "N---as know what they get theyself into but at the same time, it's like, we gotta be the strongest people to be like, 'Okay, n---as is just using this for rhymes at this point.' Let it just be that, you feel me?"
Finally, Redd declared: "I'll be the first to say: I ain't sippin' no lean, I ain't poppin' no pills but I'mma still talk about it in music. Maybe."
The cause of Juice's death remains unknown. According to TMZ, it's alleged the musician possibly "made a fatal decision as law enforcement searched his private jet, swallowing a bunch of painkillers in an attempt to hide them from the feds," which may have contributed to his death.
Photo: Getty Images