Halsey Leads Sing-Along To Close Out 2019 Jingle Ball
By Peyton Blakemore
December 14, 2019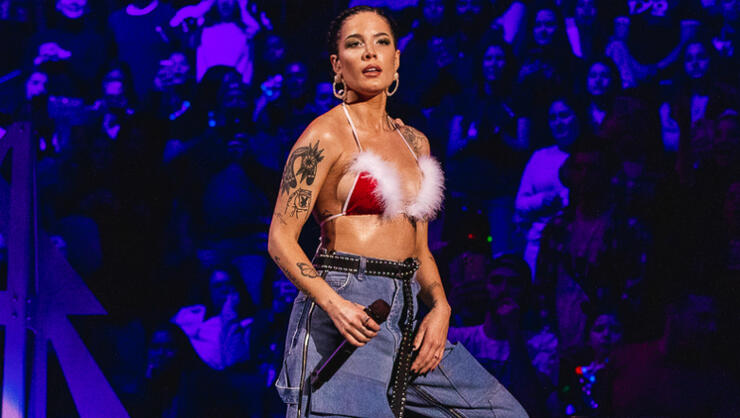 Halsey closed out the 2019 iHeartRadio Jingle Ball presented by Capital One in New York City with a BANG!
The "Eastside" singer's set was full of smoke and flames as she ran through her diverse catalog, performing "Nightmare," "Bad Love," and "Graveyard" in front of an excited crowd at Madison Square Garden.
At one point during her show, Halsey told the audience that her Jingle Ball performance was a full-circle moment, sharing that she used to call into Z100 to win Jingle Ball tickets as a kid.
To conclude her set, Halsey performed her hit single "Without Me," explaining that it was the number one song on radio in 2019. She then led the crowd in a sing-a-long of the track.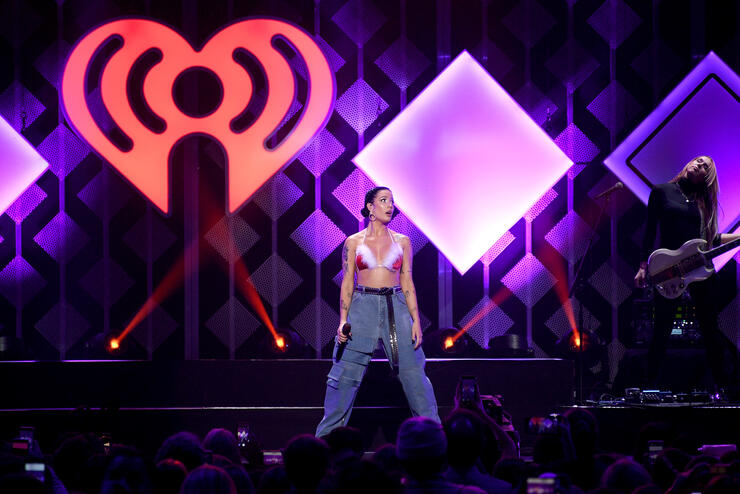 Before taking the Jingle Ball stage, Halsey surprised her friend Taylor Swift, who performed earlier in the show, with balloons for her 30th birthday. "These are from Halsey!" Taylor exclaimed in an adorable Instagram Story, showing off her Jingle Ball dressing room, which was filled with Lover-colored balloons. "Ashley! This is amazing! Look at all these balloons!"
If you missed any part of the show, or just want to relive the night — we've got you covered. The CW Network will broadcast the iHeartRadio Jingle Ball as a nationwide special on Thursday, December 19th at 8pm ET featuring this year's most incredible performances from the annual holiday event.
Photos: Katherine Tyler and Getty Images for iHeartRadio