Chance The Rapper Cancels 2020 'Big Tour': Read His Statement
By Paris Close
December 16, 2019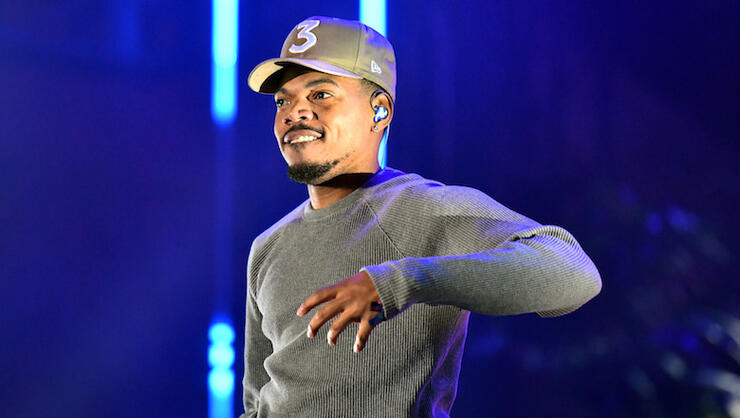 Chance the Rapper's "The Big Tour" is now a no-go.
The Chicago-born rapper broke the unfortunate news last night (December 15) on Instagram, where he revealed the important reason that led him to calling off his trek all together. "Hey guys I've decided to cancel the Big Tour. I know it sucks and its been a lot of back and forth with reschedules and rerouting, but it's for the best," Chance wrote.
"I'm gonna take this time to be with family, make some new music and develop my best show to date," he continued. "I'm deeply sorry to anyone with a ticket who has supported me this past decade by coming to a show and rocking out with me and I feel even worse for anyone who was planning on making this their first Chance concert. … I promise to come back much stronger and better in 2020 and hope to see some of you guys there. I truly love you and God bless."
Albeit unfortunate, the cancellation news should come as no surprise. Three months ago, the "No Problem" emcee pushed back his jaunt in September in order to spend time with his family after he and his wife Kirsten welcomed their second child, daughter Marli. The "Big Tour" was planned to promote Chance's collab-heavy debut album, The Big Day, which dropped July 26. The effort included features from stars like Shawn Mendes ("Ballin Flossin") to Gucci Mane ("Big Fish"), MadeinTYO to Megan Thee Stallion ("Handsome") and more.
For tickets to Chance's future events, click here.
Chat About Chance The Rapper Cancels 2020 'Big Tour': Read His Statement