Kourtney Kardashian Says She Doesn't Want To Film 'KUWTK' Anymore
By Peyton Blakemore
December 16, 2019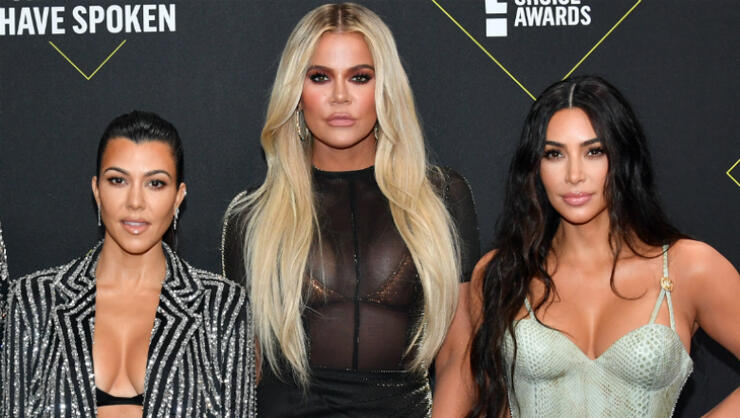 The Keeping Up With the Kardashians season finale was all about Kourtney Kardashian toying with the idea of quitting the family's long-running reality show.
On Sunday night's (December 16) episode, the famous sisters — excluding Kylie Jenner — took a trip to Wyoming with their mom Kris Jenner in order to "press a reset button, and really get everybody back to the family I know and love." However, the trip appeared to be more of a final straw for Kourtney, who has long teased her desire to stop filming KUWTK.
After a ropes course ended with Kourtney feeling "bullied" by sisters Kim and Khloé Kardashian, Kourtney told Kendall Jenner she felt "defeated" and even threatened to leave the family trip. "I can never win with them. It can never be light and fun anymore, everyone takes everything so personally, including myself. It's just not enjoyable to hang out together," she admitted.
However, at Kendall's request, the Poosh creator ultimately chose to stay to finish out the family trip. But, it was a decision she seemed to later regret after a family conversation at dinner arose about the future of KUWTK. "If we continue to work together and try to be respectful of what everyone else's needs are around us and listen to what each other are saying, I think that we can definitely carry on filming this show," Kris told her daughters, adding that they should be "united and do it as long as everybody is happy."
Kourtney then reiterated that everyone needs to "be respectful of each other's boundaries." However, Kim noted that Kourtney's "boundaries" aren't realistic when it comes to filming a reality TV show. "If everyone acted like you did, filming-wise, then we'd absolutely have no show," the KKW beauty mogul noted.
"I have three kids that are my priority more than the show," Kourtney fired back. "Why do I have to say it 25 times? I'm not going to change my mind."
"What I'm saying is I'm getting to the point where I'm not happy. Everyone has their breaking point," she added. "Life is short. It's not all about filming this show."
Kourtney continued to express her displeasure with filming in her confessional, saying she's reached her limit. "It's not okay that I feel like I'm at my breaking point," she confessed. "I need a break and I don't want to film anymore."
"I think that she's really torn on what she should do," Kim said of Kourtney. "Does she stay on the show, or does she get off and live a different life that she claims she's wanted for so long? I hope that Kourtney finds clarity in whatever decision that she chooses to make. I just want her to feel like she's at peace."
Khloé then added, "I never want my sisters to be sad or upset. I think everybody has to do what's best for them."