Travis Barker Launches Record Label, Drops Track With Lil Wayne & Rick Ross
By Katrina Nattress
December 16, 2019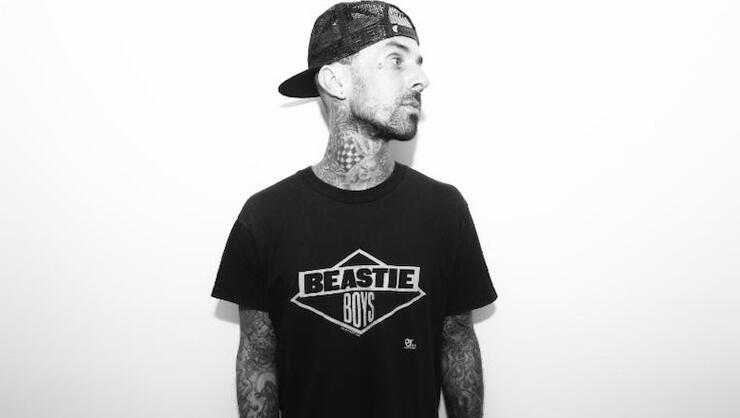 Travis Barker may be best known for playing with blink-182, but hip-hop has always been a large influence on the drummer, who's collaborated with the likes of Machine Gun Kelly, Pharrell, Lil Nas X, XXXTentacion, and Lil Peep, among others — and that's just this year. On Friday (December 13), the 44-year-old announced he launched his own label, DTA Records, in partnership with Elektra.
"I wanted a label partner that I trusted with true artist development," he told Billboard about Elektra's involvement. "As an artist, it's important to me that an artist's vision is protected at all costs. It's crucial that I'm able to look an artist in the eye and believe it when I say we can take them from a basement to an arena. Elektra's track record and belief are proof of that, and I'm stoked to continue to build that legacy together through DTA Records."
He also shared the label's first single — a collaboration between Barker, Lil Wayne and Rick Ross called "Gimme Brain." According to a press release, the song "represents a continuation of Barker's passion for beat making and production, especially within hip hop which was his first love growing up."
Listen to "Gimme Brain" below.
Chat About Travis Barker Launches Record Label, Drops Track With Lil Wayne & Rick Ross