Demi Lovato's New Neck Tattoo Is A Powerful Reminder Of Her Past Struggles
By Hayden Brooks
December 17, 2019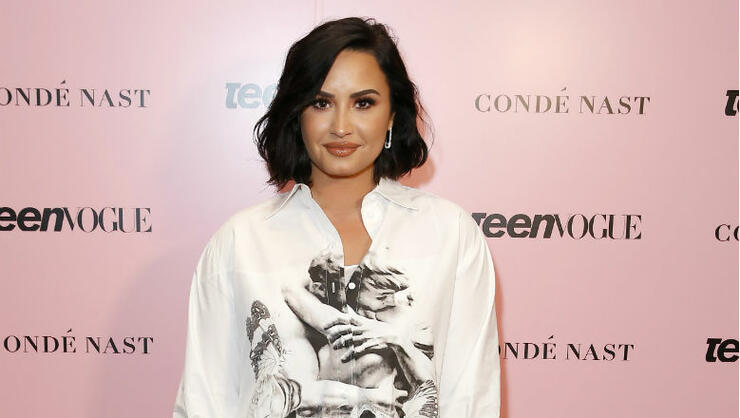 Demi Lovato has been to hell and back and the pop star is cementing her status as a survivor.
On Monday (December 17), celebrity tattoo artist Dr. Woo took to Instagram to share a photo of her new neck tattoo, which depicts the word "survivor" in lowercase script. "On a real one," the artist captioned the shot alongside the hashtags #hideawayatsuitex and #slimneedle. Photographer Angelo Kritikos also shared a photo of the ink. Lovato, 27, seemingly got the tat alongside her boyfriend, Austin Wilson, 27, who also got some ink added to his body. Over on his own account, he shared a photo of his own tattoo session.
Among some of Lovato's other related tattoos include the words "Stay" and "Strong" inked on her wrists. The two terms were put on her body after finishing rehab treatment in 2011.
Back in November, Lovato, who has been in the studio working on new music, was candid about her recent experiences at the Teen Vogue Summit, marking her first major interview since her June 2018 overdose. "What I see in the mirror [is] someone that's overcome a lot. I've been through a lot and I genuinely see a fighter," the star told attendees. "I don't see a championship winner, but I see a fighter, and someone who is going to continue to fight no matter what is thrown in their way... I love the person that I am today."
Chat About Demi Lovato's New Neck Tattoo Is A Powerful Reminder Of Her Past Struggles