Jon Bon Jovi Says Richie Sambora's 'Choices Have Led Him Astray'
By Katrina Nattress
December 18, 2019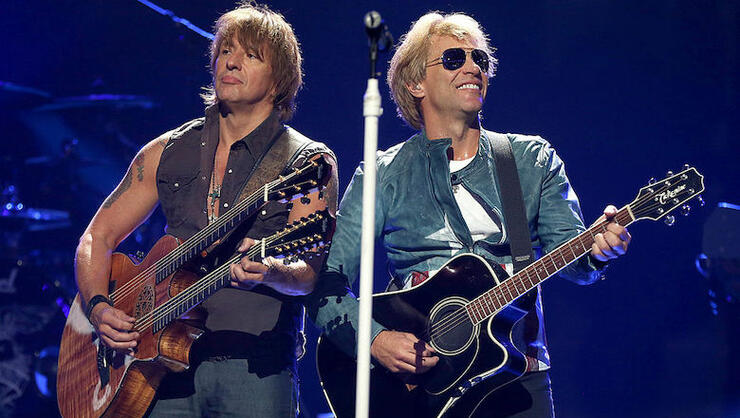 It's been six years since Richie Sambora announced his departure from Bon Jovi, and it sounds like his former bandmate Jon Bon Jovi is still harboring some feelings of resentment. During a recent interview with Pollstar, the rockstar said that he thinks the guitarist/vocalist led himself "astray" when he decided to leave the band.
"This isn't a band that is dependent on the guitar player like Van Halen or U2 or something, it was about the songs and it was about me," he said. "We got it. I wish he was here, too, because we were a formidable duo. Our voices were the magic and he's a great guy and all that kind of stuff, but his choices have led him astray."
The two reunited last year when Bon Jovi was inducted into the Rock & Roll Hall of Fame. Following the ceremony, Sambora said he would reunite with the band "if Jon asks me."
However, a month later he voiced his biggest problem with the band's mindset during his time as a member. "I thought we should have made more strides to become a band," he confessed. "It was going towards Jon being the front-guy and nothing else."
Photo: Getty Images