Selena Gomez To Celebrate 'Rare' During Album Release Party: How to Watch
By Taylor Fields
January 3, 2020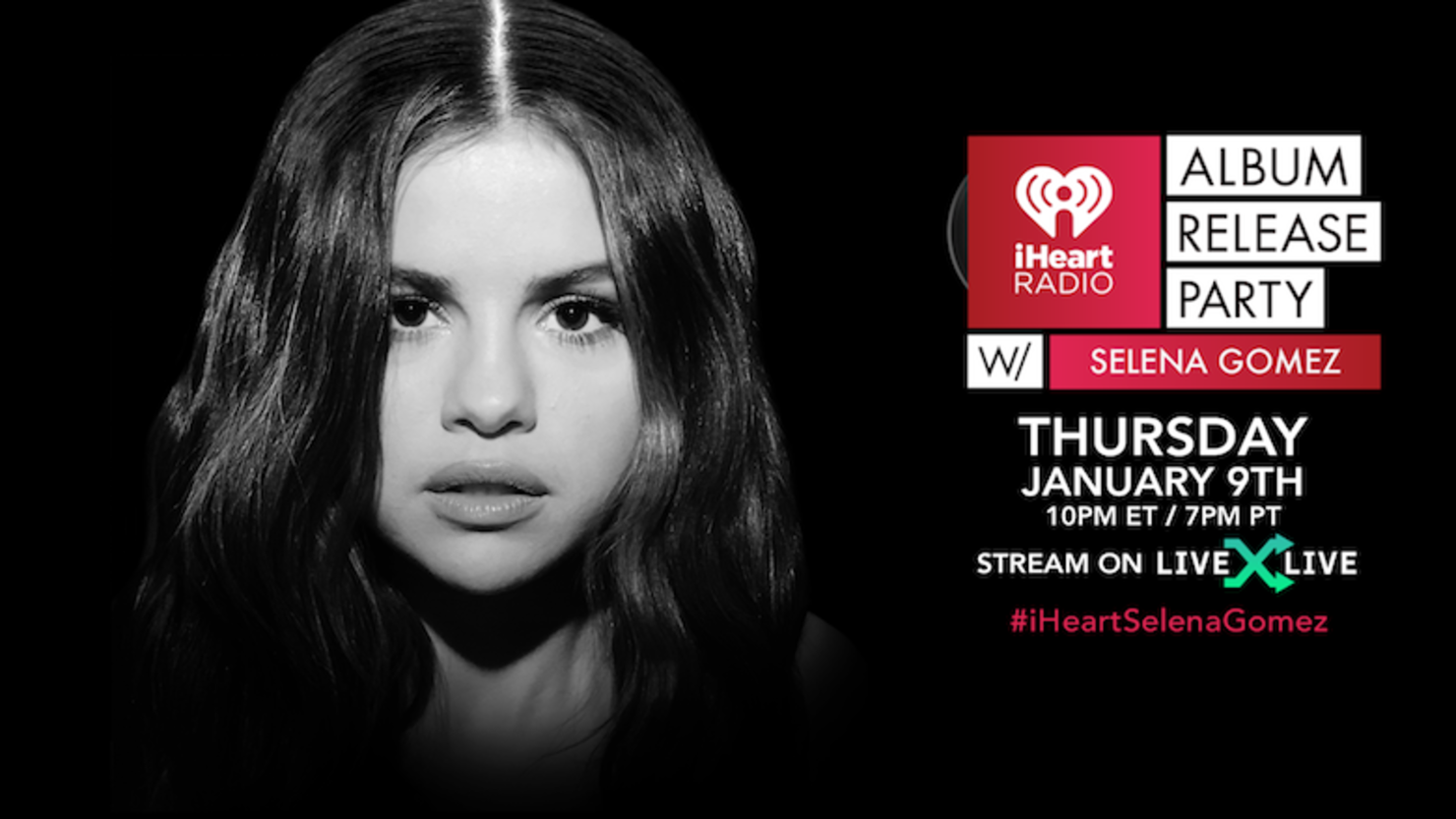 Selena Gomez's long-awaited new album is almost here! Rare will be released on January 10th, but Selena will be celebrating early during her iHeartRadio Album Release Party in Los Angeles the evening before on January 9th. The best part is fans across the country will be able to celebrate along with her by tuning into an exclusive livestream.
Rare is Selena's third full-length studio album which follows 2015's Revival. The new LP showcases 13 new songs including the previously released "Lose You To Love Me" and "Look at Her Now." The album also includes features from 6lack ("Crowded Room") and Kid Cudi ("A Sweeter Place").
In a recent interview with iHeartRadio, Gomez said of Rare, "I sound like such a nerd, but I cannot wait for this to come out," Gomez says. "It has taken a few years, and things that started in the beginning are solid and still a part of my record, and then some just came naturally and just ... it was so easy. I mean, I shouldn't say that. I was actually kind of a nightmare, but it was very easy to me when I sat down with the records and said, 'This is exactly how it's supposed to sound.' So, the other ones are different and fun. It actually surprised me, some of the stuff that I'd been able to be a part of. So, it's about vulnerability, it's about strength, having fun, not letting yourself stay in a dark place, 'cause I tend to do that a lot. If something happens, I tend to kinda sit in it. And I've gotten better over time [at] understanding that it's okay to feel it, but actually staying in it and pulling yourself back up again is one of the most rewarding processes."
During her exclusive iHeartRadio Album Release Party, Selena will also give fans an intimate look into the details of Rare during an exclusive Q&A with KIIS FM's JoJo Wright.
How To Stream The Show
Fans can listen and tune in free for a stream of the exclusive iHeartRadio Album Release Party with Selena Gomez on Thursday, January 9th at 10pm ET/7pm PT via LivexLive.com through the LiveXLive mobile and OTT apps for iOS, Android, Roku, Amazon Fire TV, Samsung TV,and Apple TV. The stream will also appear on YouTube, LiveXLive's Twitch channel and LiveXLive's socials. Fans can also listen live by tuning into their local iHeartMedia CHR and Hot AC radio stations across the country, as well as on iHeartRadio's Hit Nation.
Get pumped for the show and listen to some of Selena Gomez's new Rare songs below.