YUNGBLUD Shares A Glimpse Of Life On The Road In New Mini-Documentary
By Katrina Nattress
December 18, 2019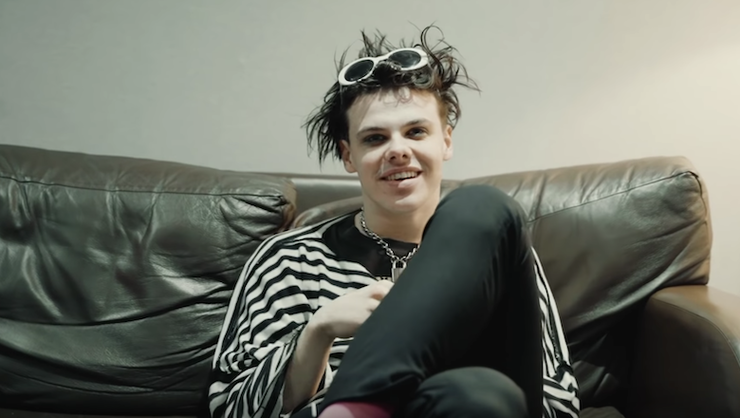 It's been a crazy year for YUNGBLUD, who essentially went from up-and-comer to rockstar in a matter of months. Because his rise to fame was a quick one, the English rocker continues to be amazed when he sees how many people listen to his music and buy tickets to his shows. On Tuesday (December 17), he shared a mini-documentary called "we're only just getting started" that follows him on the road as his show production, and fanbase, continue to grow.
"It's just a mutual need to be wanted and to be accepted, and ultimately to feel loved. I never want to just do a show and leave, because that would kind of destroy my soul, I think," the 22-year-old says about his fans. "I feel like I'm gonna come of age with them. I feel like I'm gonna be with them for the rest of my life, and even when we haven't got the same problems that we got now, we're still gonna have each other, and we're gonna grow up with each other. I see it on their faces, and they see it on mine. It just feels like we've done so much already, but we're only just getting started."
Watch the 8-minute-long video below.
YUNGBLUD also recently shared an empowering short film, lonely together, where he discusses his origin story and talks to fans about their own hardships, and how they can rise above them. Watch that video here.
Photo: YouTube