YUNGBLUD Shares Origin Story In Inspirational 'Lonely Together' Short Film
By Katrina Nattress
December 14, 2019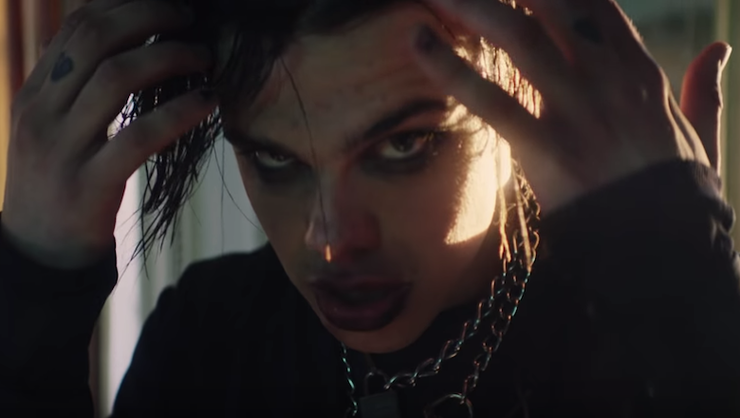 We know YUNGBLUD as the voice of the underrated youth — a rockstar promoting being comfortable in your own skin; wearing what you want to wear; loving who you want to love — but his road to self-discovery wasn't an easy one. In an inspirational new short film titled lonely together, the 22-year-old tells his origin story and gives words of wisdom to fans who have found a sense of belonging through listening to his music.
"All my life I felt like I didn't quite connect. I was never the right kind of kid, and trying to be myself meant that I wasn't normal," he explains in the nearly 7-minute-long video. "I really genuinely think YUNGBLUD was created because I was sick of people telling me what to do. I moved to London with the hope of going to art school. I think part of me thought they were going to treat me better. I thought I'd go to London and find myself, but it became worse." He goes on to reveal how those hardships led him to picking up a pen and paper and writing his first YUNGBLUD songs.
"The thing I have with my fans and my community is this mutual piece of magic where I look at them, they look at me, and we know 'you saved my life,'" he says with earnest. "When I'm onstage I feel more alive, more connected, more ambitious, more sexy, more confident, but at the same time more anxious, more frustrated, and everything all at once. I feel more than anything I've ever done in my whole f**king life ... For the first time in my life I genuinely, undeniably feel free."
Watch lonely together below.