Brad Paisley Is Taking His 'Elf On The Shelf' To The Next Level
By Blake Taylor
December 19, 2019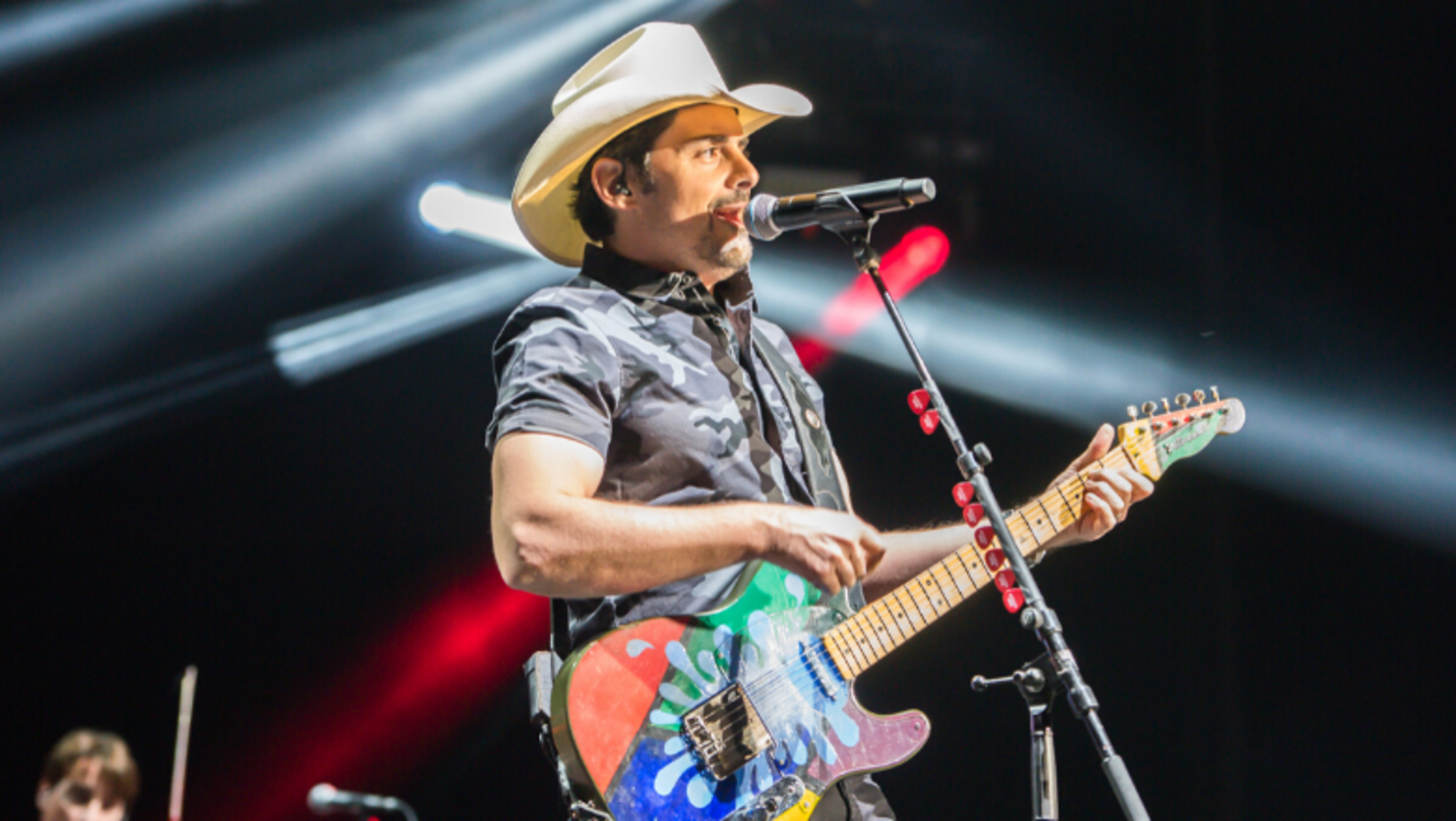 Brad Paisley is taking Elf on the Shelf to a whole new level this year.
Throughout the holiday season, Paisley has been sharing photos and videos to social media, keeping fans updated on its whereabouts. The elf has been photographed sitting among bottles of liquor, going deer hunting and most recently hitting the baseball field for a quick game with some friends.
Paisley shared a video of the baseball game where various bobbleheads, along with Star Wars and superhero action figures, joined the elf. Based on a post-it note placed on the shower, which says, "The Snow Lot," and his Instagram caption, "The Snow Lot. 'You're killin' me, Snowflake' ...this happened yesterday," one could assume Paisley's inspiration came from the movie The Sand Lot.
Another stand-out Elf on the Shelf moment that Paisley has shared shows the elf sitting behind several bottles of liquor. The country singer joked that the elf was keeping him from drinking this holiday season.
"Oh Great. Nevermind." he captioned the photo adding the hashtags, "snitch on the shelf" and "wasn't thirsty anyway."
Following the success of Paisley's television special, Brad Paisley Thinks He's Special, it's likely he'll want to celebrate with a cocktail or two. The special features special guests like Carrie Underwood, the Jonas Brothers, Kelsea Ballerini, Peyton Manning, and Tim McGraw.
"It's really fun to have creative partners that want to see my vision through," Paisley shared in a recent interview. "To have the synergy of both; a company that's got your back in every way, allowing me to create beyond just the records is a lot of fun… If we could do another [special], I'd love it. But first things first, let's see if anybody likes what we did."
Brad Paisley Thinks He's Special aired on December 3 on ABC.
Photo: Getty Images