Brad Paisley's New TV Special To Feature Carrie Underwood Among Other Stars
By Blake Taylor
October 31, 2019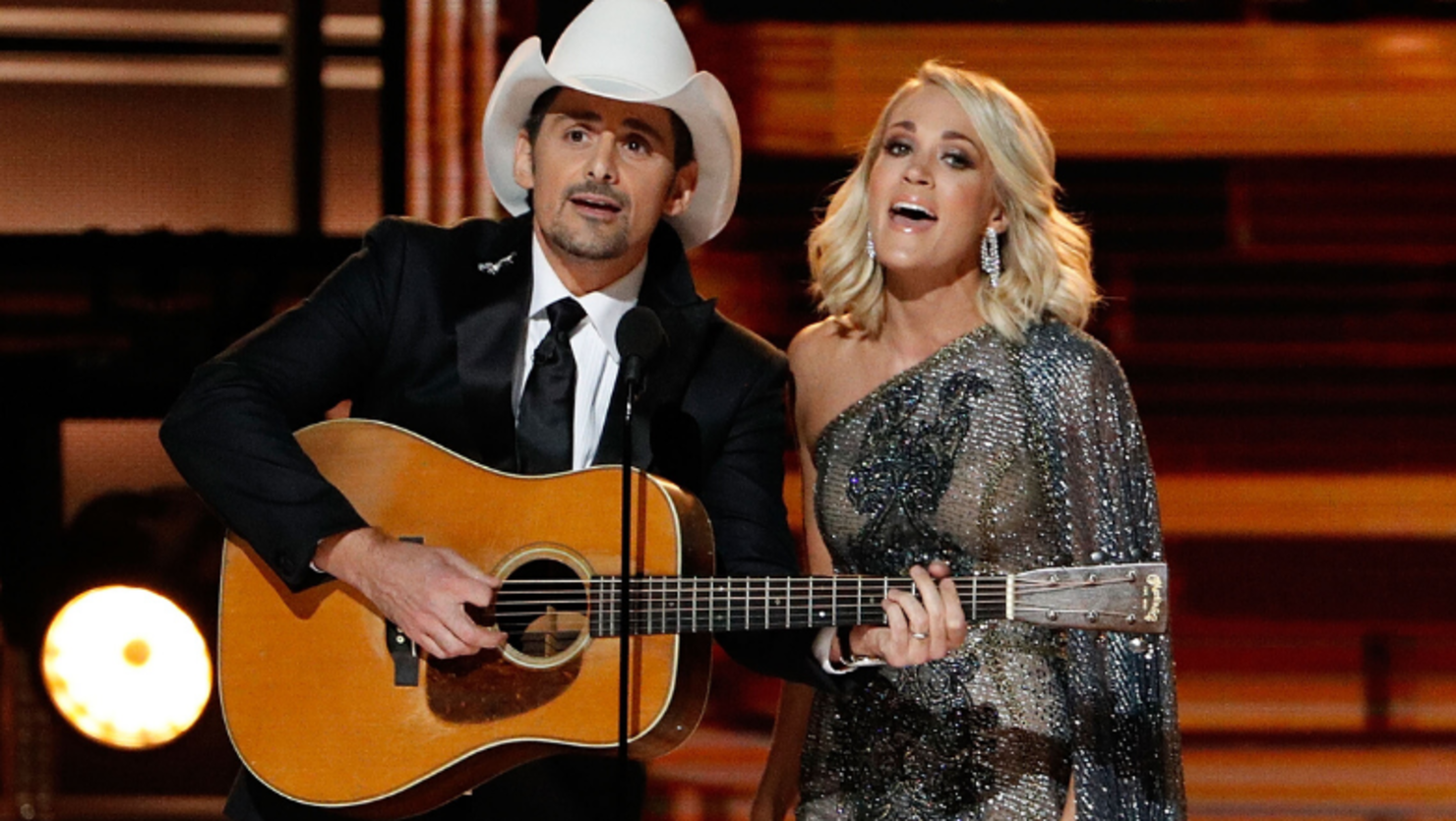 Although Brad Paisley won't be co-hosting the CMA Awards this year, he's still planning on coming back to prime time with his new TV series, Brad Paisley Thinks He's Special. The new special will feature appearances from a long list of celebrities, one of them being his longtime CMA Awards co-host, Carrie Underwood.
The new special will be packed with musical performances as well as comedic numbers all from Nashville's iconic War Memorial Auditorium. According to a press release, the new special will showcase Paisley's "signature humor, unexpected surprises, heartfelt field pieces and rousing musical performances." Other guests expected to make an appearance include Kelsea Ballerini, Darius Rucker, the Jonas Brother, The Bachelor host Chris Harrison, Peyton Manning, Tim McGraw, and more.
On top of hosting the new series, Paisley is also an executive producer alongside Jane Mun, RAC Clark, Bill Simmons and Kendal Marcy. Brad Paisley Thinks He's Special will air on ABC on Tuesday, December 3 at 8 p.m. ET.
Take a look at the show's teaser below.
Additionally, the country singer is also set to star in a new Amazon comedy series called Fish Out of Water. The Hollywood Reporter says the new series will give a behind-the-scenes look at Paisley's struggle to keep a simple little fishing show from turning into his own personal Frye Festival.
Despite not being chosen as a co-host for the CMA Awards this year, Paisley is still clearly making his way in front of the cameras. Underwood will co-host the 2019 CMA Awards alongside country music icons Dolly Parton and Reba McEntire. The 53rd Annual CMA Awards will air on November 13 on ABC at 8 p.m. ET.
Photo: Getty Images