Dan Smith Shares The Meaning Behind New Songs On 'Doom Days' Deluxe Album
By Katrina Nattress
December 20, 2019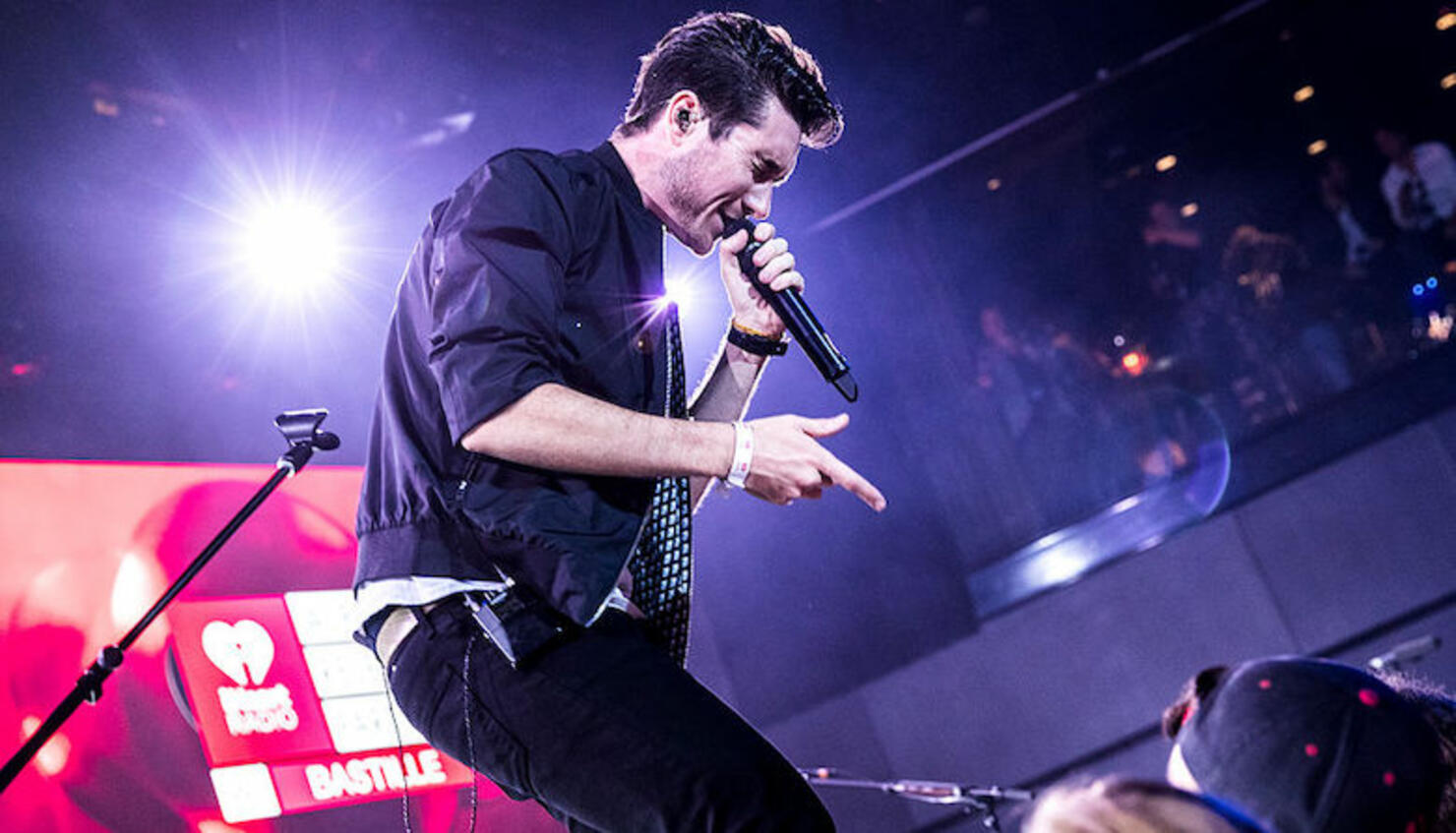 Earlier this month Bastille released Doom Days: This Got Out of Hand — a deluxe version of their apocalyptic concept album that features 11 bonus tracks, including previously unreleased tracks, and re-orchestrated versions of the album's songs like their recently released alternate version of "Another Place" featuring Alessia Cara.
On Thursday (December 19), Dan Smith took to Instagram to give 30 second explanations of four of the new songs ("Admit Defeat," "Good Lesson," "Easy Days (Demo," and "When I Watch The World Burn All I Think About Is You (Demo)." Check out all the videos and what he had to say below.
"Admit Defeat"
It's about resigning yourself to not being able to stop thinking about somebody for the night, and just losing yourself in the evening. It didn't quite fit on the album thematically, but it's a lot of people in the band's favorite song.
"Good Lesson"
This was a track again that we loved for Doom Days but it didn't quite fit into the narrative so it got the chop, like a deleted scene. It's basically the story of Sampson and Delilah, told through a one-night stand.
"Easy Days (Demo)"
We wanted to make a song that sounded a bit like "FourFiveSeconds," that Rihanna, Paul McCartney and Kanye song, and it sort of talks about people who nostalgize the past as these idealized days gone by, but actually they're massively overlooking how problematic those times were for loads of people.
"When I Watch The World Burn All I Think About Is You (Demo)"
This was the song that the chorus for "Doom Days" originally came from. It was initially much less about the problems of now and more about the end of a relationship, and the apocalypse.