Keith Urban Is Ready To Ring In The Roaring Twenties
By Lauryn Snapp
December 19, 2019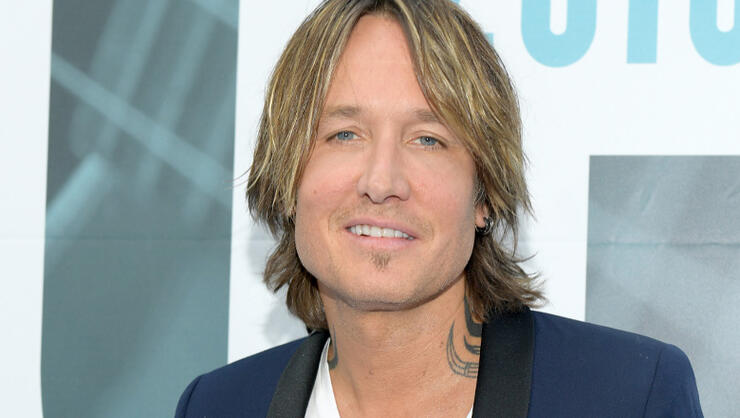 "I don't know about a speedo, but I'll be at the beach for about a week," Keith Urban laughed as he shared his holiday plans with Cody Alan during a recent interview.
As the two discussed their Christmas plans, and the topic of resolutions and New Year's Eve came up. Keith is excited to be headed back to Nashville after his beach vacation to headline Jack Daniel's Music City Midnight: New Year's Eve celebration.
"This will be our fourth year doing it," shared the reigning CMA Entertainer of the Year. "It's free for anyone who is listening wants to come to downtown and party for New Year's Eve! It's 2020; it's going to be a big one!"
Keith plans to pull out all the stops for this show playing his hits. "We will play a bunch of covers too! We will bust out a bunch of stuff! On a different note, the last four years that we have done this, I put together a memorial medley for musicians we've lost in 2019. I'll be putting that together across December as well! There will be all kinds of stuff happening on that night!"
"I can't believe that it's the roaring 20's all over again!"
Keith had a massive year, claiming both the CMA and ACM Entertainer of the Year honor. Catch him live in Downtown Nashville. Gates at Bicentennial Mall will open at 4 p.m. on Tuesday, Dec. 31, with DJ Case Bloom providing entertainment before the Music Note is raised.
Photo Credit: Getty Images.
Chat About Keith Urban Is Ready To Ring In The Roaring Twenties