Billie Eilish Has No Desire To Collaborate With Other Artists
By Katrina Nattress
December 24, 2019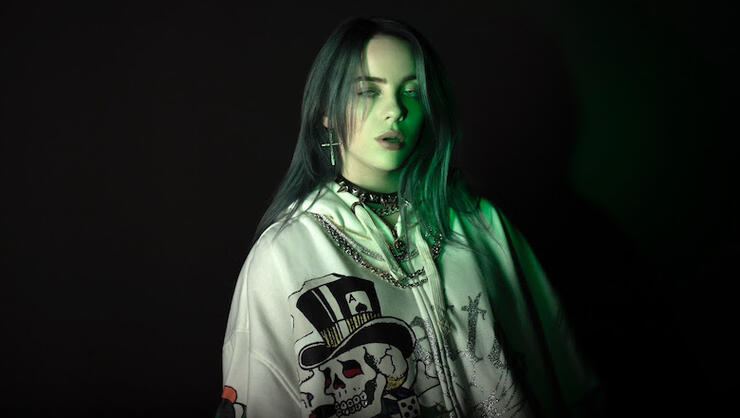 Billie Eilish's breakout debut album WHEN WE ALL FALL ASLEEP, WHERE DO WE GO? was one of (if not the) biggest albums of the year, and in a time where features reign supreme it didn't include a single one. That wasn't unintentional.
Spin recently named the 18-year-old their 2019 artist of the year, and during an interview she admitted that with the exception of "three or four" artists she declined to name, she has no desire to collaborate with anyone.
"I don't like working with other people. I get really in my head and weird," she divulged. "I don't like mixing friendships with music for some reason. I don't even play songs for my friends until they're fully done. I don't like people watching me work … and I'm doing pretty well on my own, so I'm ok."
That last phrase is an understatement. Eilish's album spawned a chart-topping single in "Bad Guy" and earned the anti-pop star six Grammy nominations, making her the youngest artist in history to get a nod in all four of the top categories.
Eilish is heading back on the road next year and is encouraging fans to help fight the climate crisis by offering free concert tickets to those who get involved with Global Citizen. She's set to perform at iHeartRadio's ALTer EGO in January before embarking on her WHERE DO WE GO?tour in March 2020. Tickets to the tour are available now.