Dog Puppeteer Is So Good He Fools A Real Dog
By Dave Basner
December 26, 2019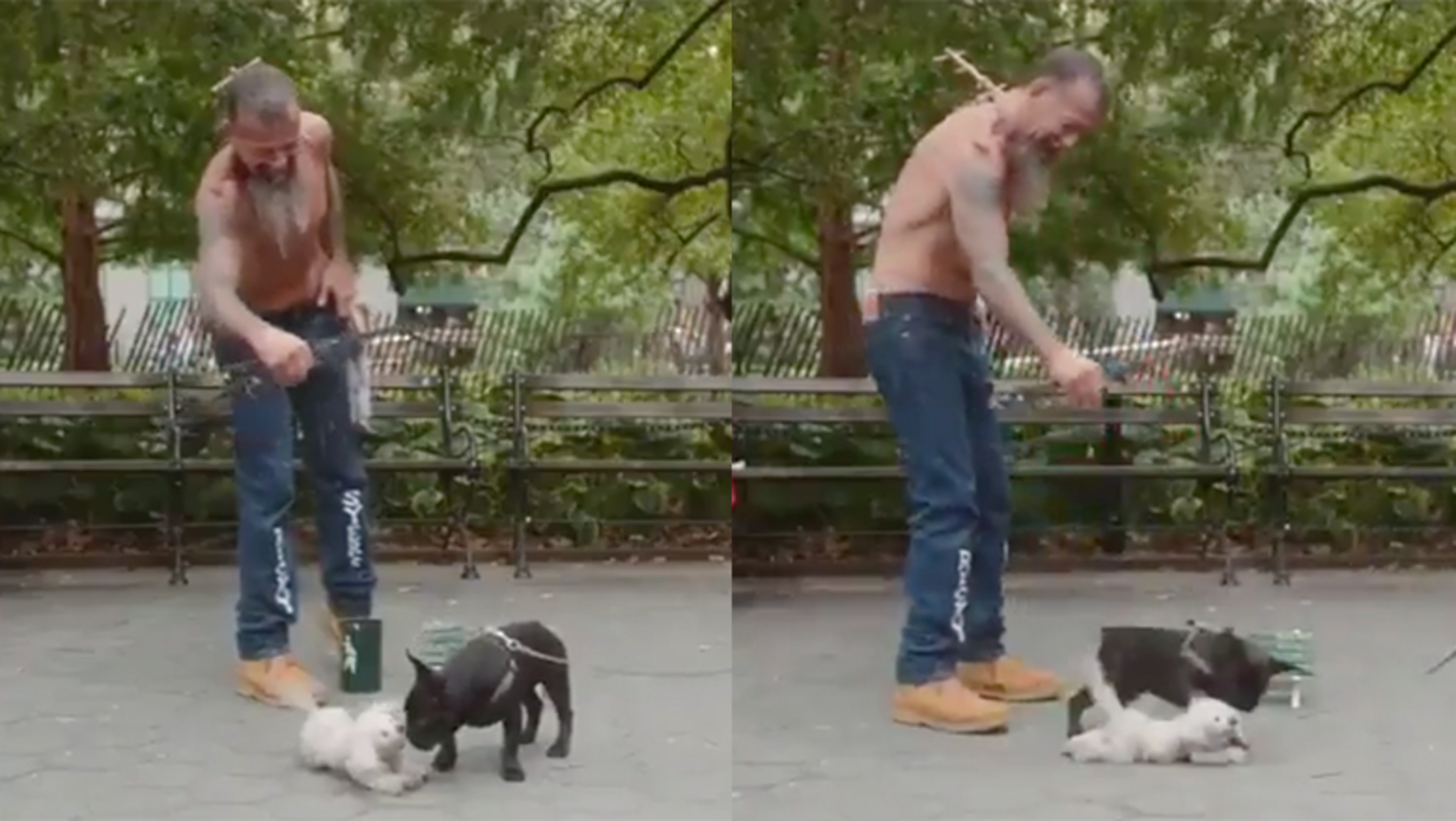 To be a successful street performer, you have to be good. If you are going to sing on the sidewalk to make some money, you need an amazing voice, if you are going to pretend to be a statue, you best stay really still, and if you are going to work with puppets, they better wow passersby - and that's just what one puppeteer did. However, the passerby he most wowed wasn't a person - it was a black French bulldog.
The puppeteer, who was working with a dog puppet, has clearly mastered how pups move, and his skills are so impressive that he fooled the real pooch. It was all caught on camera and in the video, you might not even be sure which dog is the real one.
No word on how the puppeteer knows the art of dog so well, but here's hoping he makes a ton of money from everyone who watches him perform.
Photo: Gyfcat