Pink Celebrated Her Son Jameson's 3rd Birthday With The Sweetest Tribute
By Paris Close
December 27, 2019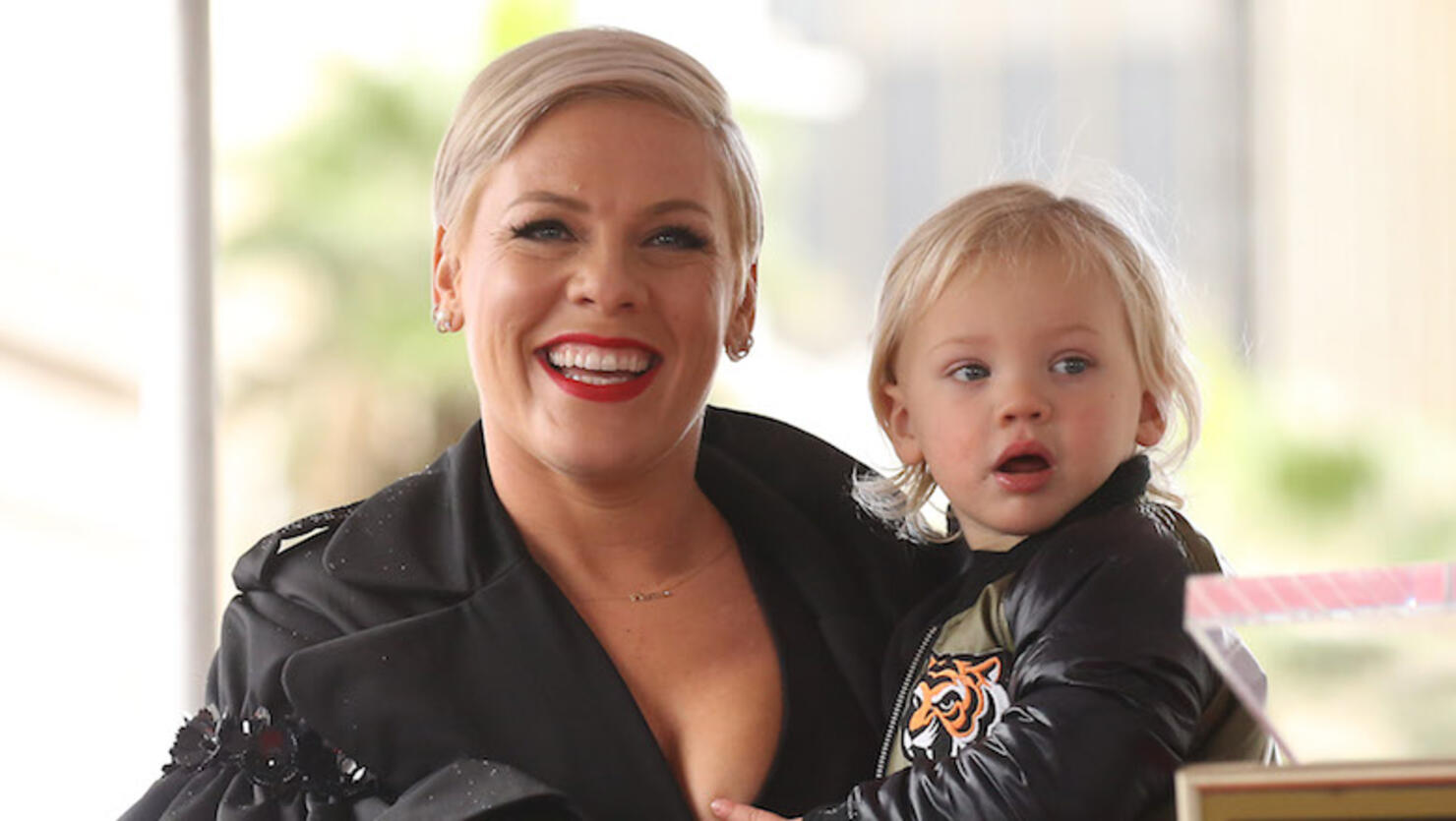 This week, Pink celebrated her baby boy Jameson Moon's special day as her son turned three years old on Thursday (December 26). The singer honored her little man with the most precious birthday tribute along with pictures of Jameson sporting a grey knit beanie with a pom-pom top and a navy hoodie as well as those of him as an even tinier tot.
"You and willow have been bickering all morning, and I wouldn't have it any other way," the mommy of two wrote with the gallery of images in her Instagram tribute. "You bring so much light to the world, my boy. Thank you. Happy birthday."
Jameson is Pink's second and youngest child with husband Carey Hart after their 8-year-old daughter, Willow Sage.
In a separate Instagram post, Hart shared a tribute of his own for his birthday boy. "Happy 3rd b day to my lil Meatball!!! You are such an amazing kid, and I love you so much," the former motocross star wrote with a series of snapshots of the adorable Jameson hitting the trails in his raincoat, sporting a colorful striped shirt on a sunny day, and of him as a newborn being held up by his daddy. "You are a constant crack up, and enjoy every moment with you. Enjoy your day lil man."
For Pink, some of her biggest social media moments have been those including her fam bam, as evidenced in the "Raise Your Glass" musician's top nine Instagram posts this year — seven of which included her little ones! Fans can expect more family-focused posts in the new year as well, as the superstar previously announced she'll taking a break from music in 2020 to spend more time with her family.
Happy birthday, Jameson!