Selena Gomez Spent Christmas Signing 4,000 Copies Of Her New Album 'Rare'
By Paris Close
December 27, 2019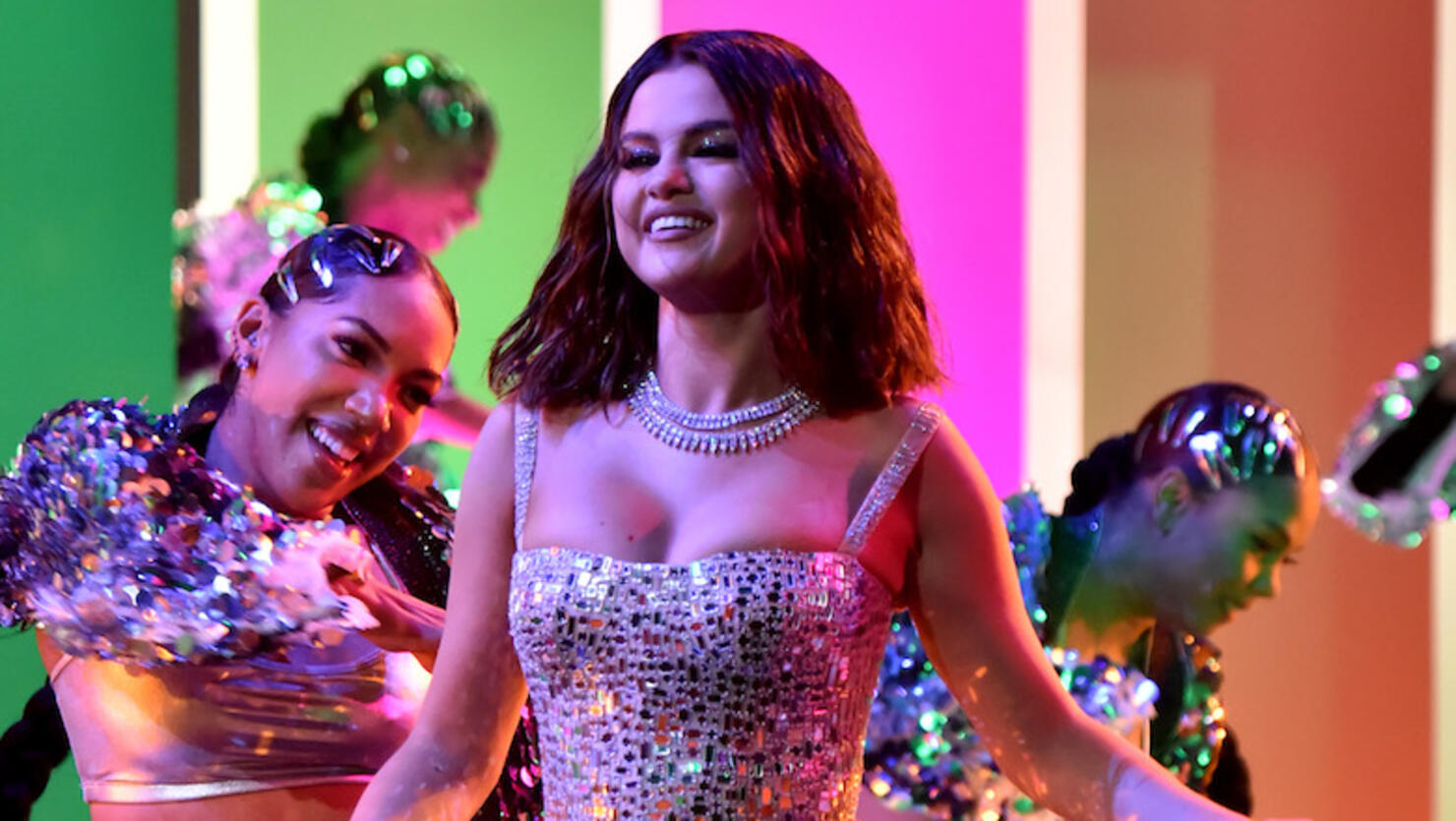 Selena Gomez or Santa Claus?
The "Look At Her Now" singer was really in the Christmas spirit this week when she revealed on Thursday (December 26) that she'd spent the holiday signing thousands of copies of her upcoming album, RARE. "Merry Christmas and many, many blessings to you and your close loved ones!!" the superstar captioned a picture from her hard day's work of scrawling signatures in a cute and cozy Puma tracksuit. "4,000 down 6,000 more to go RARE is coming out Jan 10th."
As fans know, RARE will be Gomez's highly-anticipated third studio album after 2015's Revival. To celebrate the announcement of her first project in four years, the 27-year-old released a one-minute visual teaser that featured photos of the superstar's growth at various stages of her life as well as audio snippets of the LP's 13 tracks. Among the songs featured on the album include "Lose You to Love Me," "People You Know," "Kinda Crazy," "Cut You Off," "A Sweeter Place" featuring Kid Cudi and "Crowded Room" featuring 6lack.
Gomez spoke with iHeartRadio about RARE in our November 2019 interview. "I sound like such a nerd, but I cannot wait for this to come out," she gushed of the album. "It has taken a few years, and things that started in the beginning are solid and still a part of my record, and then some just came naturally and just ... it was so easy. I mean, I shouldn't say that. I was actually kind of a nightmare, but it was very easy to me when I sat down with the records and said, 'This is exactly how it's supposed to sound.'"
RARE releases January 10 from Interscope Records.