Kristen Bell Tries Not To Laugh As Dax Shepard & Daughters Discuss Swearing
By Paris Close
December 29, 2019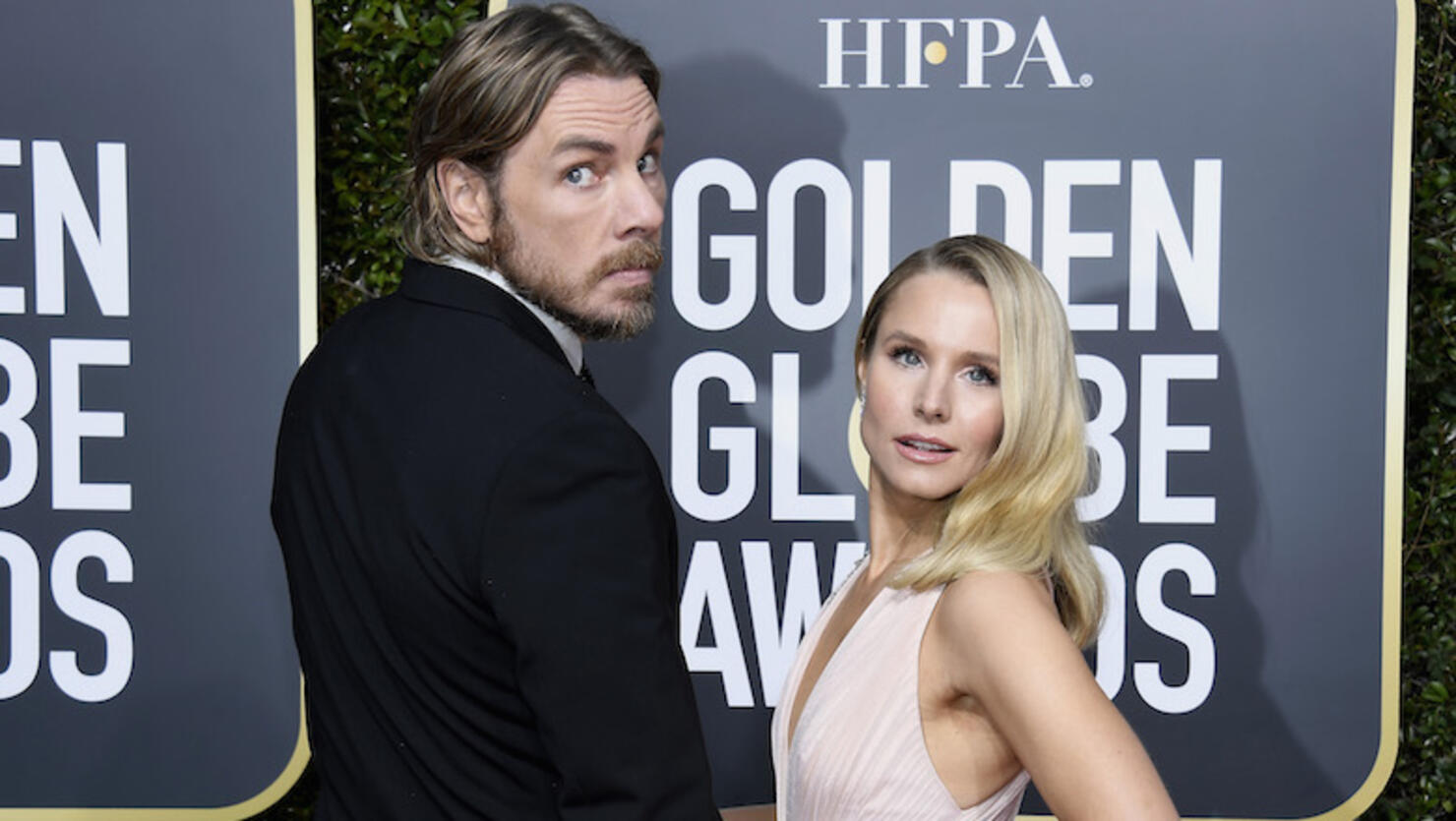 Kristen Bell barely held it together as her husband Dax Shepard attempted to explain "the middle finger" to their daughters.
The married couple, who are raising two daughters, Lincoln and Delta, shared the hilarious parenting moment via Instagram on Friday (December 27). In a series of clips, Shepard tries to explain to his daughters what it means to give someone "the finger." However, his girls were already steps ahead of him as they tell him they learned what the bad gesture meant while at school, innocently dropping "F-bombs" along the way.
Although Shepard was cool and composed during their conversation, Bell — struggling to contain her laughter nearby — jokingly admits: "I have been waiting for this conversation since the day I got pregnant. The one where we talk about what fingers mean what when u hold em up."
Like the pro parent he is, Shepard expertly encouraged his daughters against using such words by acknowledging them for not doing it themselves. "You know that's a naughty finger and I never see you do that. It makes me so proud. That you know it, yet you don't do it," Shepard compliments his girls in the clip. Later, Bell praises the father of two for taking on the "excruciating" talk with their kids. "U handled this brilliantly," she added of her husband along with a picture of her listening in.
Shepard and Bell's baby girls have been known to unwittingly drop a swear word or two, and the parents always get a kick out of sharing those moments on social media. Remember when Bell caught her daughter belting the "H-word" while singing Lizzo's "Good as Hell" back in October? Priceless.
Watch the hilarious clips below.