Alex Trebek Has No Plans to Retire From 'Jeopardy!' Amidst Cancer Battle
By Emily Lee
December 30, 2019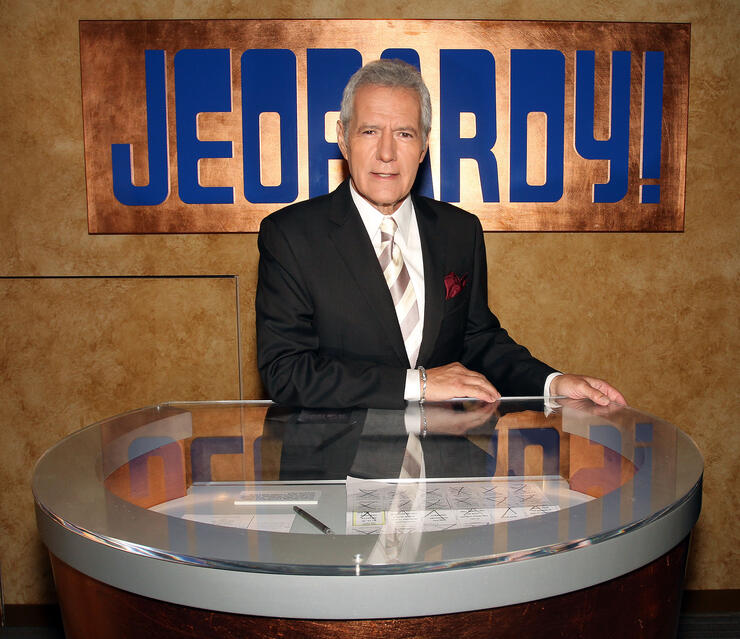 When Alex Trebek was first diagnosed with stage four pancreatic cancer, he assured Jeopardy! fans he wasn't going anywhere. Though he's faced a few setbacks in his ongoing cancer battle since then, it seems the iconic game show host intends to keep that promise.
While chatting with one of his Jeopardy! co-workers, People discovered whether Trebek has any plans to step away from the show. According to the anonymous co-worker, Trebek won't be retiring any time soon. "He has no plans to quit, and is absolutely not announcing his retirement [anytime soon]," the co-worker revealed.
Though Trebek remains optimistic about his health, as well as his ability to remain on the show, he's been open about the struggles he faced since his diagnosis, as well. "There are weaknesses I feel in my body but I can always suck it up when it comes to tape the show," he said of this challenging journey in a recent interview. "I will keep doing it as long as my skills do not diminish, and they have started to diminish."
Despite those challenges, Trebek won't be slowing down his career. "I'm hanging in," he told CTV during his interview. "So we're back on the chemo and we'll see if the numbers go down. And if they do … they can't keep doing [chemo] forever of course. They'll have to find a new protocol or whatever to administer. We'll play it by ear and keep chugging along until we either win or lose."
Trebek will be back on our TV's soon enough, too. On Jan. 7, he'll host the primetime special "Greatest of All Time" tournament, which features formerJeopardy! champions Ken Jennings, Brad Rutter and James Holzhauer competing against each other.
Photo: Getty