Morgan Wallen Surprise Releases New Song 'This Bar' To End The Year
By Blake Taylor
December 31, 2019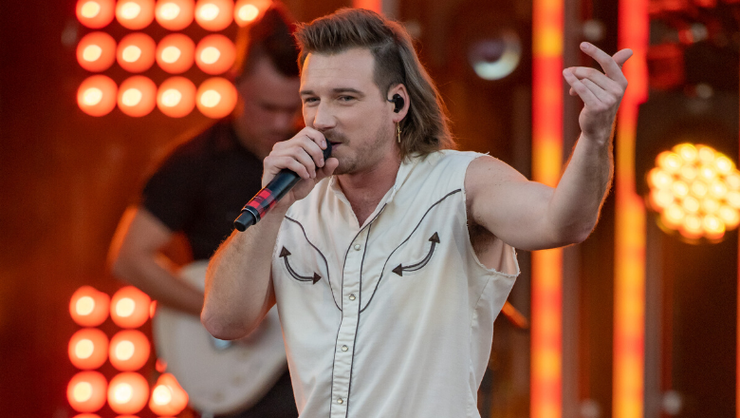 Morgan Wallen is ending 2019 with the release of a brand-new song, "This Bar." The track, written by Wallen alongside HARDY, Ernest K., Charlie Handsome and Jackson Morgan, dropped on Monday night (December 30).
To announce the news, Wallen took to Twitter to share a five-year old photo from April 14, 2017. The black and white picture captured him and four of his friends in a bar.
"Wrote this song with my buddies about some moment and times in my life that have made me who I am today," Wallen said alongside the photo. "Some good, some bad, but all of em I can look back on and grin a little."
He adds, "Hope it makes you do the same. Be safe in whatever Bar you find yourself in tonight. Happy New Years."
It's been a big year for the Tennessee native with his hit song "Whiskey Glasses" and the release of the follow-up single "Chasin' You." His cover of Jason Isbell's powerful song "Cover Me Up" has also become a standout part of his live shows.
To kick off the new year, Wallen will launch his headlining "Whiskey Glasses Roadshow Tour" with dates running through April. Tickets for his headlining tour are available now. He also plans to join Jason Aldean for his "We Back Tour" kicking off January 30 running through March 14. Riley Green and Dee Jay Silver will be along for the 20-city trek as well. Tickets for the tour are available now.
Take a listen to Wallen's latest song, "This Bar" below.
Chat About Morgan Wallen Surprise Releases New Song 'This Bar' To End The Year