Meat Loaf Says Climate Change Is A Hoax, Greta Thunberg Is "Brainwashed"
By Andrew Magnotta @AndrewMagnotta
January 3, 2020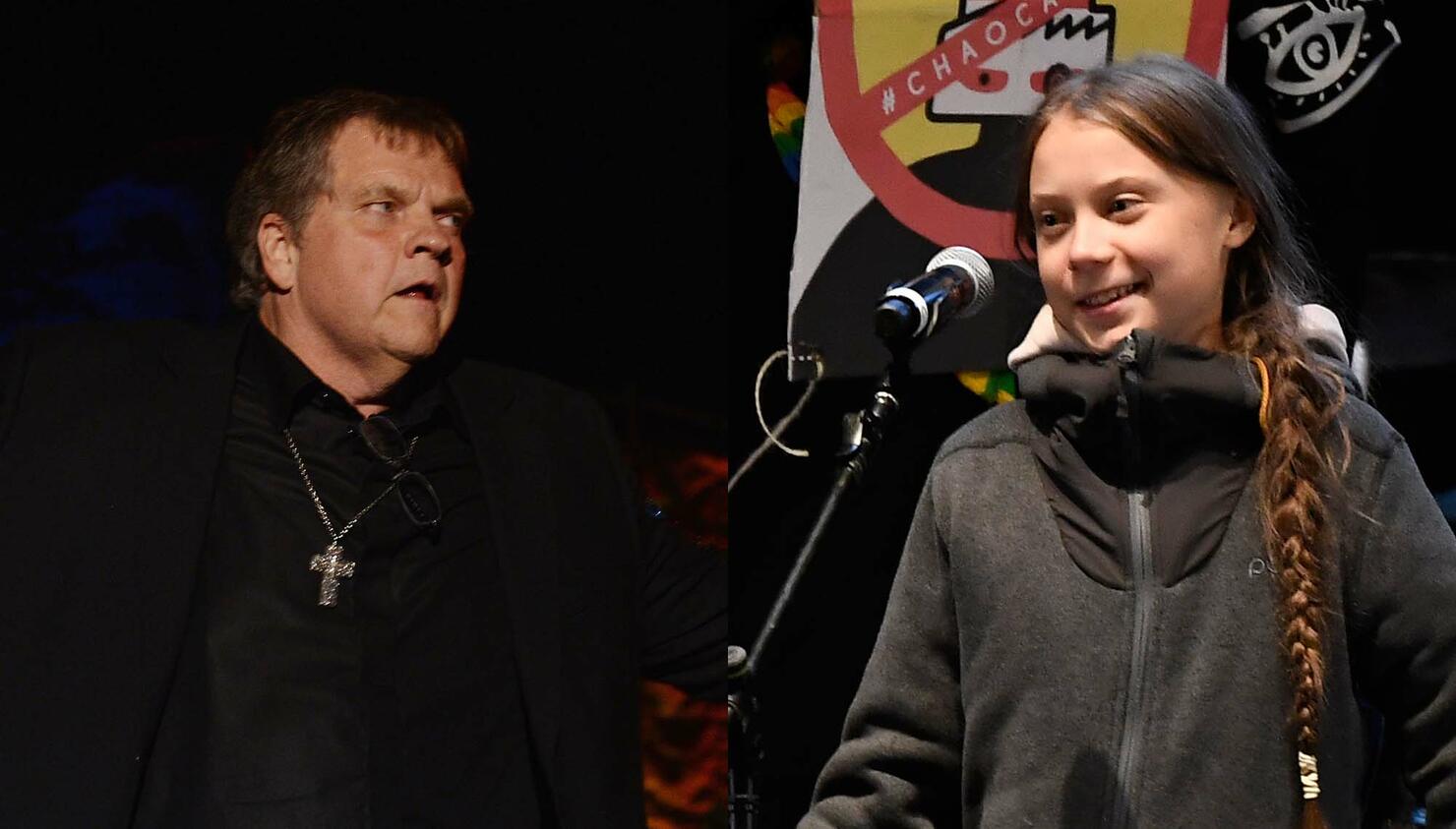 Meat Loaf isn't impressed with Time magazine's 2019 Person of the Year Greta Thunberg.
In fact, the singer say he believes Thunberg's sudden rise to fame is the result of her being used by other people with an agenda.
"I feel for that Greta," Meat Loaf told the Daily Mail in a wide-ranging interview. "She has been brainwashed into thinking that there is climate change, and there isn't. She hasn't done anything wrong but she's been forced into thinking that what she is saying is true."
The music icon is a noted conservative who joined Mitt Romney's presidential campaign in 2012. On a 2011 episode of the Celebrity Apprentice, Meat Loaf told Donald Trump that he should run for president.
Thunberg, 17, began organizing climate change protests among students in her native Sweden in 2018. This past August, she traveled to the U.S. via sailboat to speak at the United Nations Climate Action Summit.
President Trump has targeted Thunberg in numerous Tweets, dating back to September.
Photo: Getty Images