Twitter Freaks Out at Elton John Taking Off His Glasses at Golden Globes
By Taylor Fields
January 6, 2020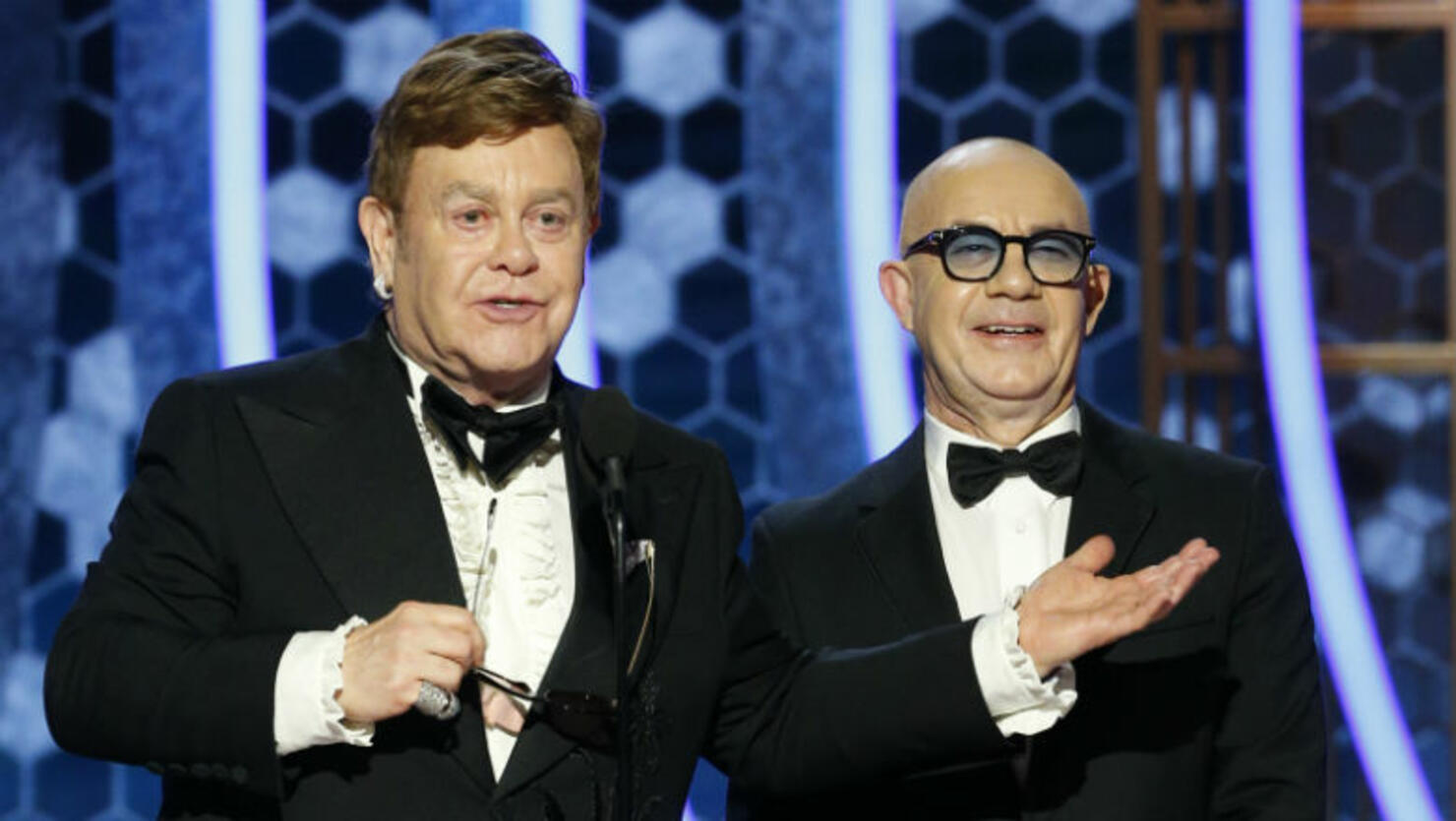 Elton John is known for for being an absolute music legend — which is why he has been even more immortalized with the 2019 biopic, Rocketman.
But, aside from his contributions to the music and entertainment industry, and so many other important accolades, the icon has been known to rock some very fancy eyewear. During this year's Golden Globes, Sir Elton removed his signature glasses for a few seconds to read the teleprompter while presenting Rocketman, and Twitter could not believe their eyes ... or his.
Obviously, this isn't the first time John has been seen without glasses, but still, the internet exploded with reactions to actually seeing Elton's eyes with their own eyes.
Elton John without his glasses isn't Elton John

— 𝙋𝙖𝙩𝙧𝙞𝙘𝙠 (@swiftiekawowki) January 6, 2020
Elton John was nominated for a Golden Globe for Best Original Song - Motion Picture for Rocketman's "I'm Gonna Love Me Again," along with Bernie Taupin. Meanwhile, Rocketman was nominated for Best Motion Picture - Musical or Comedy, and its star, Taron Egerton, was nominated for Best Actor in a Motion Picture - Musical or Comedy.
During a special radio broadcast last year, Elton described Rocketman as a "musical fantasy," but it also touches on darker themes like drug use, etc. The England-born artist shared what he hopes people will learn from Rocketman, explaining Brennan, "I'd like them to come away with a sense of redemption and that there is always hope in the bleakest times in one's life. Music saved me, and that's why there's music all the way through the film. It's been the constant in my life since I was a little boy, and it saved me, because I still kept working when I was misbehaving and doing drugs. And because I kept working, I didn't stay at home, and I'm still alive because of that. And I want people to come away with the thought that yes, you can survive, and you need your friends to help you through that. And that's the big thing, I think, I took away from this film, How did I survive? And, thank God I did."
John also explains, "There is help there for people if you ask for it. It took me a long time for ask for it, but for me, it's just wonderful to see that I don't have to do that anymore. It's like, I did this. It was part and parcel of who I became. And I wouldn't be the person I am today if I hadn't gone through that and survived, and then learnt a different way of life. So, in a way, I had to go through that to become the person I am today. But looking at it, I wish I didn't have to have gone through that. My advice to anybody is do not touch drugs. Even weed. It's so strong nowadays it's ridiculous."