Lana Del Rey Delays Release Of Spoken Word Album 'Violet'
By Lauren Crawford
January 7, 2020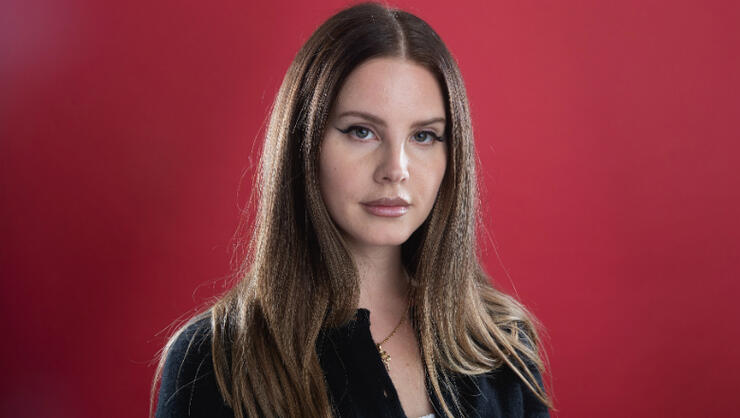 Lana Del Rey is pushing back the release of her spoken world album, Violet.
While the project, which she announced in December, was set to release on January 4 priced at a whopping $1, Lana informed her fans on Twitter Tuesday (January 7) that they'll have to wait one more month for its release.
"Hoping everyone had a great New Years, gonna wait for about a month to put out 'Violet' since we lost about nine days with everything going on – it's an interesting project though, looking forward to having it out x," the Norman F**king Rockwell singer tweeted.
For those who don't know, the "everything going on" that Lana was referring to was the recent robbery her family endured over the holidays. Among the items stolen included irreplaceable artwork belonging to her sister, photographer Chuck Grant. "This week, family mementos including my sisters entire retrospective were taken," she revealed on Twitter last month. "I'd love to encourage whoever took it to please consider sending any of the scans of her previous work back to us for a no questions asked reward. The work we lost can't be reproduced and exists nowhere but where it was."
When Lana does release Violet, half of the proceeds of the album will go toward Native American organizations. Last month, the singer explained via an Instagram video, per Billboard, that she "wanted to do it because in doing my own work in connecting to my family lineage, I was encouraged to also try and connect with the country's lineage -- this was a while ago -- and it kind of informed the next album that I've been working on."
"I just really wanted to sort of pay homage to this country that I love so much by doing my own reparation, I guess I would say, my own reparative act," she added. "I know it's an unusual choice, and I have no reasoning for it other than it just feels right to me, so as long as my spoken word album is distributed, half of it will be going to Native American organizations across North America."
Chat About Lana Del Rey Delays Release Of Spoken Word Album 'Violet'