R. Kelly's Girlfriends Get Into A Physical Fight On Instagram Live
By Peyton Blakemore
January 8, 2020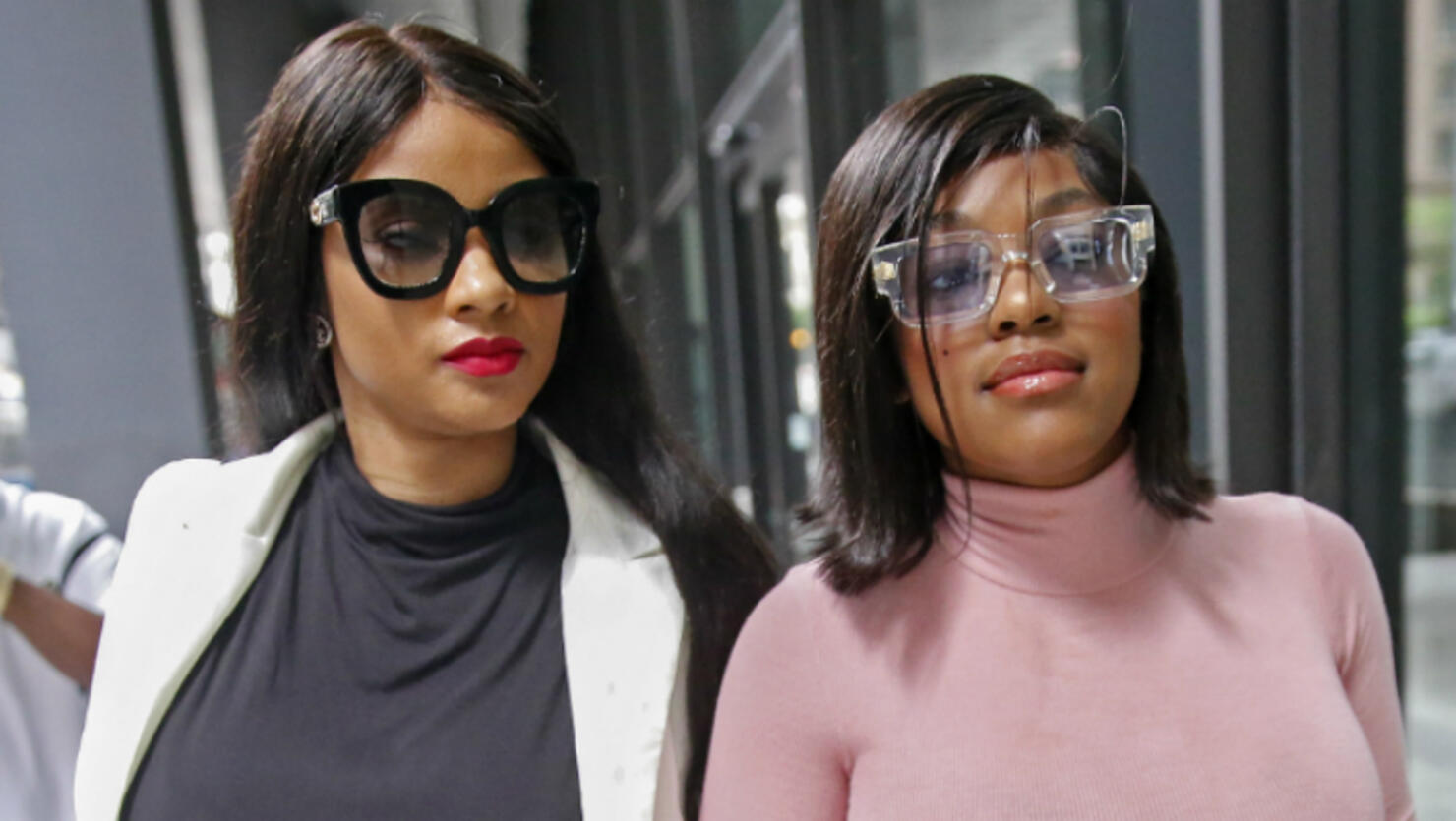 R. Kelly's girlfriends Joycelyn Savage and Azriel Clary got into a physical altercation that was filmed on Instagram Live.
The incident, which was captured by The Shade Room, took place on Wednesday (January 8) while Azriel was live streaming Joycelyn visiting their previously shared apartment to reportedly pick up items for R. Kelly, who is currently behind bars after being charged with 18+ counts of sexual misconduct and other charges.
"You disrespectful! You're so evil!" Joycelyn shouts in the clip as she walks to the apartment's front door. Azriel, who is holding her phone to film, then retorts, "I'm not evil. I need to protect myself." The situation escalates when Joycelyn turns around to approach Azriel.
As Azriel shouts, "Joy, you were sleeping with me as a minor," she drops her phone and the two begin to fight. The phone continues to record as you hear the two ladies fighting one another. While the phone's camera was turned away from the scuffle, you can hear people attempting to break up the fight as Azriel continues to shout "you were sleeping with me as a minor, you're going to jail," and Joy calls her a "liar."
In additional clips of her Instagram Live, shared by TSR, Azriel appears to finally acknowledge Rob's alleged abuse. "He's been lying to y'all as**s and has people like me lying for him. And that's why we never watched the documentary," she tells the camera.
Shortly after the altercation, police arrived to the apartment. Azriel continued to film as authorities asked her questions about the altercation. While she gave her side of the story, she additionally told officers that she would like to press chargers against Joycelyn.
See the clips below!