The 1975 To Debut 'Me & You Together Song' Next Week
By Paris Close
January 8, 2020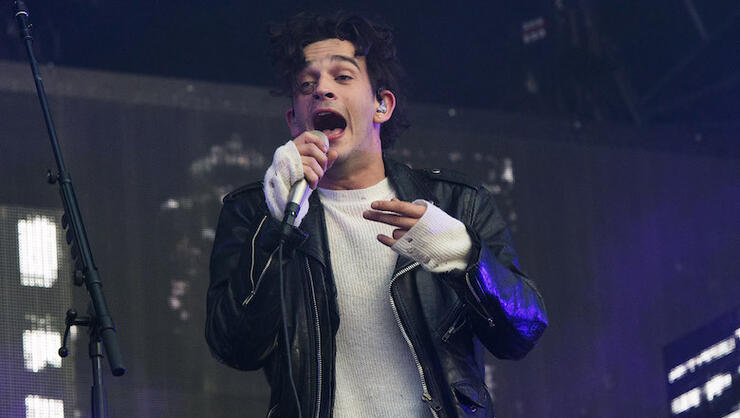 More new music from The 1975 is on the way!
In a recent announcement from the band's Twitter account shared Tuesday (January 7), the group is slated to perform new material during their guest spot on Hottest Record on Annie Mac's BBC Radio 1 on January 16. In an Instagram post teasing the event, frontman Matthew Healy confirmed that "Me & You Together Song" will be the first offering the band will perform live from their forthcoming studio album, Notes on a Conditional Form, releasing February 21.
The announcement comes days after the group's label, Dirty Hit, sent out an open call for couples to submit their details to be considered for a spot in the song's upcoming music video, which Healy has previously described as a romantic sad song. Speaking of the record, the vocalist told NME: "It's really lovely. It's sad of course, but it's really lovely. I wrote it for that film I started writing…but I haven't done anything about it besides make this."
In the months leading up to the album's release, The 1975 have delivered tracks like "People," "Frail State of Mind," and another version of "The 1975." Most recently, the band's manager and label boss Jamie Oborne also hinted at another record from the LP titled "The End."
See the posts down below.
Chat About The 1975 To Debut 'Me & You Together Song' Next Week