Lizzo Unleashed A NSFW Response After Jillian Michaels Body-Shamed Her
By Hayden Brooks
January 10, 2020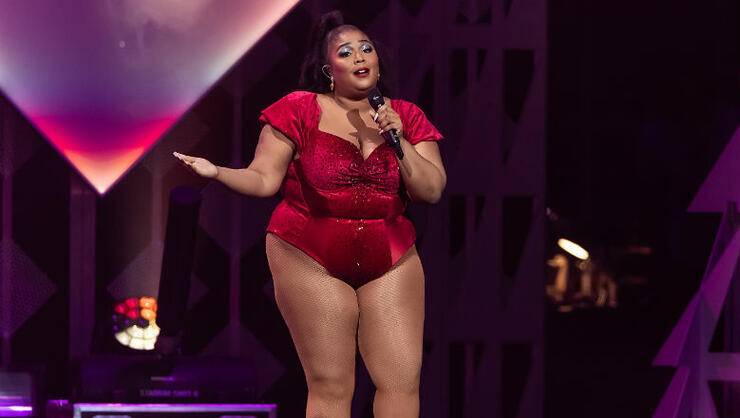 Lizzo took to Instagram Live on Thursday night (January 10) to hit back at all the fuss — and she hit back hard.
After leaving the Twitterverse because of trolls, as well as celebrity fitness trainer Jillian Michaels' sharing some disparaging comments about her weight, the superstar hopped back on social media to share some words. First up, Lizzo shared an empowering post about positivity in one Instagram post, writing, "Today's mantra is: This is my life. I have done nothing wrong. I forgive myself for thinking I was wrong in the first place. I deserve to be happy."
Later on, she hopped on Live to catch up with fans, admitting that her time away from the negativity of Twitter has been great for her mental health. As for the commotion surrounding Michaels' admission that "it isn't going to be awesome if [Lizzo] gets diabetes," the singer said, "If my name is in your mouth, so is my pu**y, bitch. Enjoy the flavor!"
During the fitness guru's interview with Buzzfeed News' AM to DM on Wednesday morning, Michaels said, "Love her music. I love her music 100%, I don't know anything about her but I'm sure she's a cool awesome chick. Why are we celebrating her body? Why does it matter? Why aren't we celebrating her music? 'Cause it isn't gonna be awesome if she gets diabetes."
Michaels later tried to differentiate her thoughts on Lizzo's music from her weight. "I'm just being honest. I love her music. My kid loves her music, but there's never a moment when I'm like, 'I'm so glad she's overweight,'" she continued. "Why do I even care? Why is it my job to care about her weight?"
Chat About Lizzo Unleashed A NSFW Response After Jillian Michaels Body-Shamed Her