Mathew Knowles Talks Destiny's Child Secrets, Upcoming Musical & More
By Lauren Crawford
January 10, 2020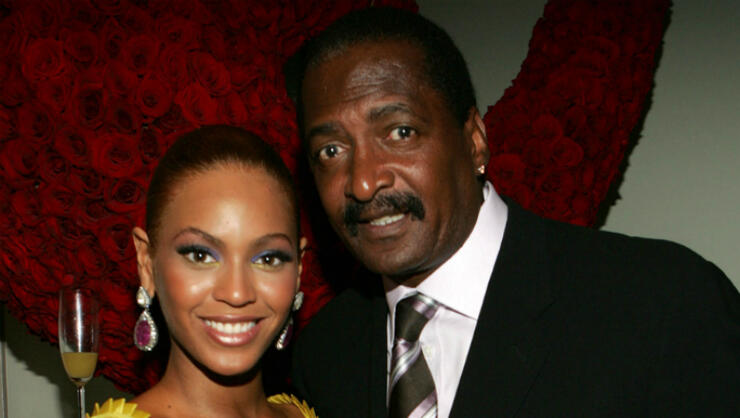 Mathew Knowles is the father of two of the biggest names in music, Beyoncé and Solange, which is no accidental feat.
In his new book, Destiny's Child: The Untold Story, the proud father, who was and as he proclaimed during our interview, still is the now-retired girl group's manager, details Destiny's Child's rise to fame and shares his insight on "managing, motivating, and maneuvering talented children through a resistant industry."
The book, which was released last month along with its accompanying album, Destiny's Child: The Untold Story Presents Girls Tyme, covers everything from Destiny's Child's early years as a young girl group named Girls Tyme to how they became a four-person Destiny's Child with LeToya Luckett and LaTavia Robertson to how they ultimately transitioned to a three-person group featuring Bey, Kelly Rowland and Michelle Williams.
Mr. Knowles doesn't tell the story alone, though. The Untold Story also features interviews from other individuals who were either there to witness the creation and development of Destiny's Child or were once a part of it.
In an exclusive interview with iHeartRadio, Mr. Knowles discussed a few secrets he revealed in the book and shared some updates on Destiny's Child's future, including what's going on with their upcoming musical and if they'd be down to do a reunion tour in the future.
Check out the Q&A below!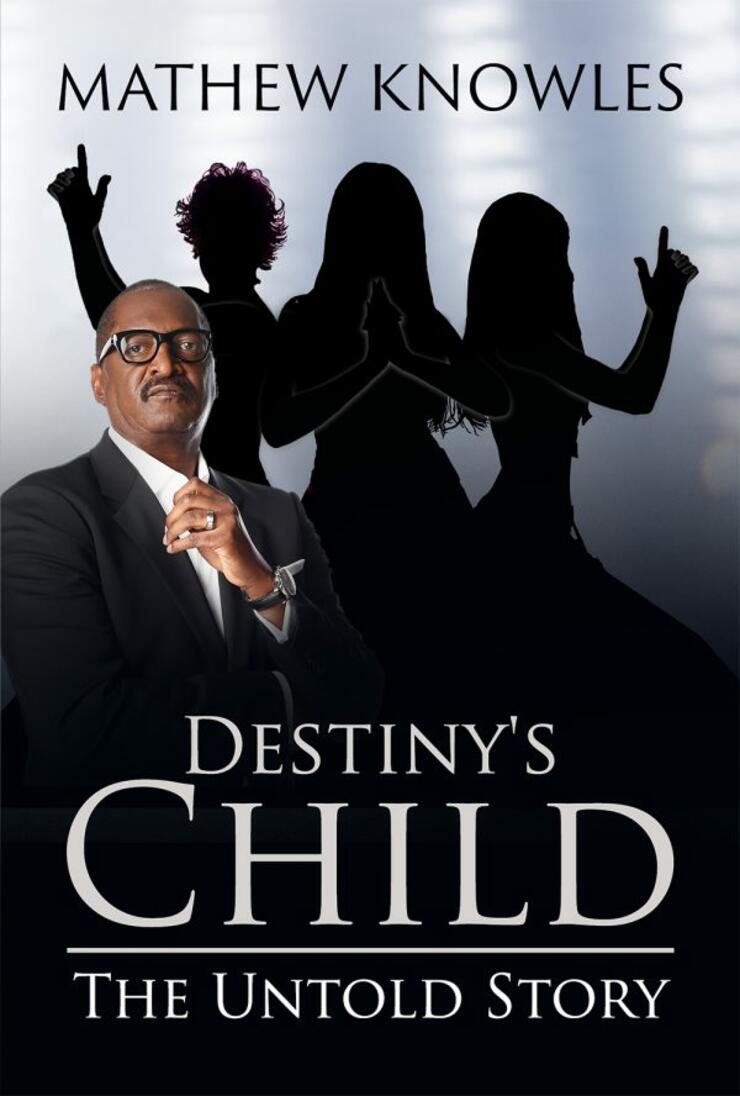 Who did you write Destiny's Child: The Untold Story for?
It's for that avid fan that really wants to know what happened. That's really who I wrote the book for, those fans. I didn't write it for people between the ages of 18 and 30. I wrote it for people who are 30-plus that actually were there with Destiny's Child.
Why did you write it?
After I had my cancer scare, it made me have a greater sense of urgency to get my story out on Destiny's Child. There's been so many innuendos and so many false stories about the path from Girl's Tyme, which started back in '92, that I wanted to set the record straight. And I have 10 people that I interviewed, people that were there since day one, that knew the accurate story.
What do you think is one of the most shocking parts of the book that fans will be surprised to read?
I talk about the strategies of Destiny's Child for each one of the ladies to go in between each Destiny's Child album with their solo album. And so, I talk about how Kelly got off of the game plan somewhat. And I also talk about the financial investment that I guarantee Kelly and Michelle didn't even know I had to make so that they could have a solo career, and be successful with their solo career.
I [even] talk about Solange and how I wanted her to be a member of Destiny's Child. I won't say any more, but it goes into detail about that.
How would you describe the time period when the group transitioned from a quartet with LeToya Luckett and LaTavia Robertson to a trio with Michelle Williams.
That one, I'm not gonna answer, because it's a very, very important great question. And it's probably one of the highlights of the book. Someone wants to know that, they need to go read the book.
Did you speak with Beyonce, Kelly and/or Michelle before writing the book?
I talked to Beyonce about the book. I told her that I was coming out with the book. I didn't really talk to Kelly and Michelle. I talked to them a while back and talked about all the things that I'm coming with so I didn't have to come back with one specific thing.
Has it been therapeutic looking back at your daughters' earlier years?
There's a lot that I look at when I look back. I have to remind people that some of the greatest things that have happened to me, that's touched my life, weren't my kids. My life is so much more than Beyonce and Solange. [...] When I look back, I see a whole lot of things, including the beautiful things that Beyonce and Solange have done.
When Solange and Beyonce read the book, what do you want them to get out of it?
I hope it actually makes them understand that sacrifices and the things that I did for them as a dad, and for them as their manager to make sure that they live a different life than I grew up. And to make sure that their kids live even a better life than they lived. That's my hope, is not that I look and see what they've done for me, but that they look and see what I've done for them.
What can you tell me about The Destiny's Child musical that's coming in 2020?
It's a work-in-process. I'm working with Je'Caryous Johnson, who does a lot of plays. We thought [it could be ready by] February, but it's not gonna be February, it's gonna be more fourth quarter. Not gonna rush this. This is so important. Everything has to be right. It has to be the right staging, it has to be the right script, it has to be the right principles. Everything has to be right and I'm not gonna green-light it until it's 100% right.
Are Bey, Kelly, or Michelle involved with it at all?
Beyonce has certainly seen the script. Kelly and Michelle have seen the script.
Last, but not least, have you spoken with Beyonce, Kelly or Michelle about a Destiny's Child reunion tour in the future?
The artist makes that decision. From experience, I know that there's a lot that has to be looked at. I mean, Beyonce has her solo career that I think we all agree, that's doing quite well. There will be decisions, I would think, that she would have to consider, like 'do I want to put my career on hold to do this?' "Do I want to share revenue to do this?" I think those would be questions she would ask herself, I would think. And the same could be similar with the other ladies. I know Kelly is doing movies, and doing TV. So it's not as easy when you have three artists that are [entertainers] and successful.
This conversation has been edited for clarity and length.
Photos: Getty Images/ Music World Entertainment